News
Files and Mods
18 July 2023, 15:28
Remake of Iconic RTS Developed by Group of Dedicated Fans is Finally Playable
The first version of the ambitious C&C Red Alert Redux modification, a fan remake of the iconic Command & Conquer: Red Alert, has been released.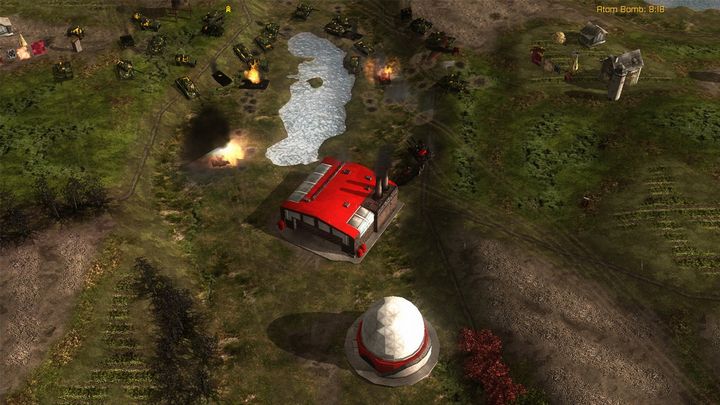 Source: C&C Red Alert Redux Team
i
Released two years ago Command & Conquer: Red Alert Remastered was met with a very warm reception. However, it is only a refreshed version of the venerable original - many fans of the brand had and continue to crave for a remake. For now, it does not look like Electronic Arts is planning such a refresh, but as is often the case on PC in such situations, you can count on the fans.
A group of fans of the brand has been working on the C&C Red Alert Redux project for several years now, which aims to recreate this classic strategy on the 3D engine of Command & Conquer: Generals - Zero Hour. This modification has just reached its first playable version.
C&C Red Alert Redux - download the mod from our FTP server. (the authors have given us permission to host a mirror)
It contains fully recreated factions of Soviets and Allies, which we can play with in two story missions and on eighteen maps for skirmish-type battles.
The creators released this demo to get feedback from the fan community of Command & Conquer, especially in the context of gameplay balance.
Ultimately, the creators want to recreate all maps and campaigns from the original. Work on these elements is at an advanced stage.
The mod for now is in the form of a demo, numbered 0.96.
The project is very ambitious - in the case of modifications of this scale, one can often have concerns about the chances of their completion. However, in this case we can be calm about it. C&C Red Alert Redux is created by veterans of Command & Conquer's modding community, who previously developed the analogous great modification C&C Tiberian Dawn Redux, which recreates the first part of the brand on the engine of Zero Hour. So the developers have shown that they can pull off this type of projects.