News
video games
05 November 2019, 19:38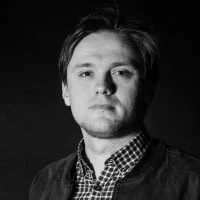 author: Matthias Pawlikowski
Skeleton Knight vs. FiFA 20 and CoD Modern Warfare – EMEAA Sales Charts
Skeleton Knight takes on the US Marines and football all stars. MediEvil challenges the best for the title of the best selling game in week 43 of EMEAA sales charts.
Do you think that MediEvil deserved much more hype and interest that it got? You were wrong then. The game from Other Ocean Interactive, supported (and published) by Sony Interactive Entertainment, is doing great and challenges the biggest fish in the tank - FIFA 20 and Call of Duty: Modern Warfare. MediEvil is currently ranked 3rd (in retail and digital sales). Not impressed? Let us remind that this is a game released on only one platform - PS4, while the competitors appeared on all or almost all consoles.
This jolly fellow is doing great in the sales charts.
The high spot in sales is completely incompatible with the critics' reception of the game. Metacritic shows an average of score of 67 points from the press and media. However, the players liked the return to the roots, as the average rating from the community is 8.4.
Top 5 sales results combined (digital and retail).
In addition to the great reception of MediEvil, the relatively low sales of The Outer Worlds are worth noting. The game from Obsidian Entertainment jumped to the fifth position 10 days after the launch. It's interesting, considering the extremely good reception of the game by the press and fans (86 points from critics and 8.4 from players).
EMEAA i GSD Charts
EMEAA and GSD Charts are weekly sales reports from publishers (not stores). The report covers both retail sales (markets: Belgium, Denmark, Finland, France, Italy, Netherlands, Norway, Poland, Portugal, Spain, Sweden and Switzerland) and network/digital (markets: Australia, Austria, Bahrain, Belgium, Bulgaria, Croatia, Cyprus, Czech Republic, Denmark, Finland, France, Germany, Great Britain, Greece, Hungary, Iceland, India, Ireland, Israel, Italy, Kuwait Lebanon, Luxembourg, Malta, Netherlands, New Zealand, Norway, Oman, Poland, Portugal, Qatar, Romania, Russia, Saudi Arabia, Slovakia, Slovenia, South Africa, Spain, Sweden, Switzerland, Turkey, Ukraine and UAE). GSD charts is an initiative of ISFE – Interactive Software Federation of Europe.