Dungeon Siege - Ultima V: Lazarus - Game mod - Download
The file Ultima V: Lazarus is a modification for Dungeon Siege, a(n) rpg game. Download for free.
file typeGame mod
file size521 MB
last updateWednesday, October 27, 2010
downloads3732
downloads (7 days)7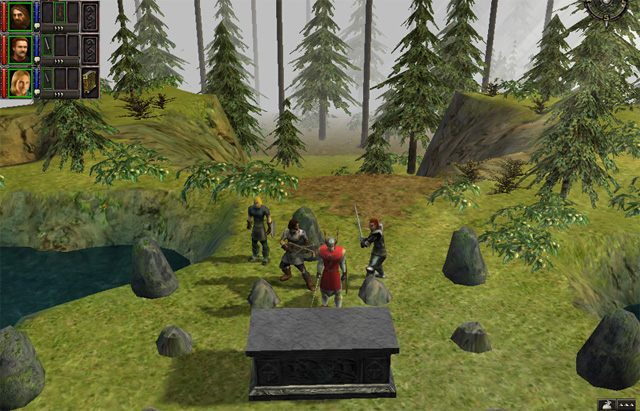 Ultima V: Lazarus is a mod for Dungeon Siege created by a large group of fans. It's a complete remake of classic Ultima V, considered by many to be one of the best RPGs ever made.
It uses the new engine to deliver beautiful graphics, CD-quality orchestral music (including re-mastered versions of the original U5 music plus some new pieces), improved and expanded dialogue, and a much more "alive" design for the Underworld, amongst other improvements.
The Story:"
The Shadowlords have come. Lord British, the True King of Britannia, has been taken by them. Blackthorn, friend of the king and regent in Lord British's absence, has fallen into corruption and seized the Crown for himself. The Companions of the Avatar, your friends, have been named outlaw and live in hiding. Britannia lies in darkness, in fear. Animosity and deceptions abound. You last left Britannia in a golden age of Virtue and Enlightenment, but it is to this that you return.
Save our King. Find a way to stop the Shadowlords. Free Britannia from Blackthorn's tyranny. Light the way to some answers… before the shadows becomes so black that no answers can be seen. If you fall prey to this darkness, Avatar… then I fear we truly will be lost."
How to install: The mod has it's own installer. It requires both the base game as well as the Legends of Arcanna expansion pack.
Files for Dungeon Siege