Command & Conquer: Generals - Zero Hour - NProject v.2.10.1 - Game mod - Download
The file NProject v.2.10.1 is a modification for Command & Conquer: Generals - Zero Hour, a(n) strategy game. Download for free.
file typeGame mod
file size157.3 MB
downloads51193
(last 7 days)4
last updateSaturday, October 2, 2021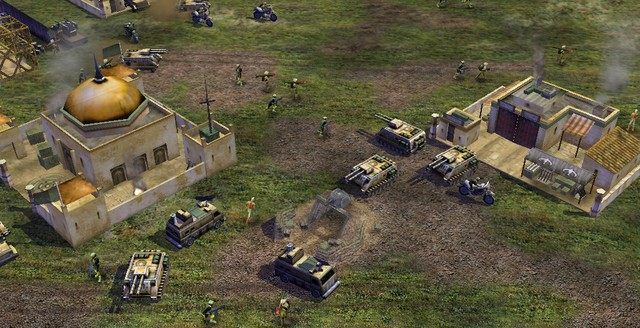 NProject is a bonus map for Command & Conquer: Generals - Zero Hour created by Enlima Studios. This mod improves the Zero Hour game by fixing almost all bugs in the game, with tons of balances, improved AI, and many enhanced features. There are also additional stuffs for all factions and sub-factions including Civilians. This mod also including playable Boss General with fully functional AI.
Features:
Almost perfect Zero Hour. It is what Zero Hour should have been in the first time, keeping the game's original look while greatly improving its content. Tons of bugs and exploits were fixed, the balance has been improved and retoned and the AI has been improved sightly. NProject Mod is the best patch mod you can get for Zero Hour.
Enabled Boss General to be played in skirmish and multiplayer with balance and playability added so it is not overpowered.
More than 35 new units, structures, upgrades, and special abilities. These new things were added to give each specific General more choices in tactics and preserve the balance among all factions.
More than 15 new maps for skirmish and multiplayer with improved AI. All existing maps also have been improved with better pathfinding, enhanced AI, and less lag. The Generals Challenge missions also have been enhanced, including the new Demolition General mission.
Small changes that makes big things. Several minor fixes and improvement have been applied as well. From the things like destructible props and trees, several improved explosion particles, to necessary model improvements.
Expanded option menu, enabled the anti-aliasing, language filter, and draw cursor settings.
Integrated WorldBuilder Mesh Mold Tool, with several template shapes help the mappers.
How to install:
Unpack the archive and use n5p29-nprojectbeta-v208.exe to install the game. Then extract the contents of the update (n5p29-nprojectbeta-v2081-fixed2.zip) into the folder with the game and agree to replace files.
Last update: Saturday, October 2, 2021
Genre: Strategy
File size: 157.3 MB
see more
Popular files for Command & Conquer: Generals - Zero Hour