Diablo II: Lord of Destruction - Medial XL v.1.3 - Game mod - Download
The file Medial XL v.1.3 is a modification for Diablo II: Lord of Destruction, a(n) rpg game. Download for free.
file typeGame mod
file size303.6 MB
last updateSunday, September 22, 2019
downloads40691
downloads (7 days)101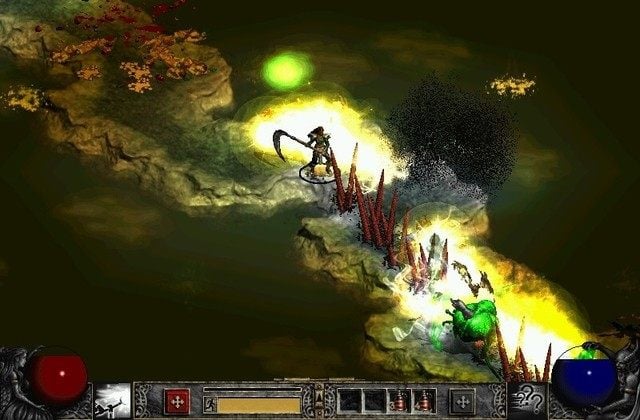 Median XL Ultimative is a mod for Diablo II: Lords of Destruction created by MarcoNecroX.
Features:
Skills: Each caracter now has a total of 30 skills, all of them new. A lot of new interesting builds.Hunderds of item-only skills, for those who are a bit more experimented in the game.
Uberquests: A whole bunch of endgame uberquests, that give strong rewards for those able to complete them. All of them connected to the amazing Diablo II Lore, with custom maps & monster animations.
Challenges: Several challenges that are based on completing them at early level, or require certain tricks to be completed.These will grant you with powerful rewards, even with new powerful skills.
Monsters : Overhauled most monsters, added several new monster tiers, such as Heroic, Elite & Veteran. All monsters have new skills and improved AI's, making the questing stage of the game a lot more fun.
Items :All items are new, completely redone uniques, and added a lot of them as well. Some early items can even be obtained by a few recipes, but the strongest ones will only drop in the hardest difficulty.
Multiplayer: Online playability, either by TCP/IP or Closed Realms. Join TSW for the greatest online playability!
How to install:
Use D2SE Modmanager. Once installed this tool will create "Mods" folder in game's folder. then you need to unpack Median XL Ultimative archive into that "Mods" folder and activate the project using D2SE Modmanager.
More detailed instructions can be found in readme file.
Last update: Sunday, September 22, 2019
Genre: RPG
File size: 303.6 MB
see more
Popular files for Diablo II: Lord of Destruction