Gothic II: Night of the Raven - Velaya – Historia Wojowniczki v.1.1 - Game mod - Download
The file Velaya – Historia Wojowniczki v.1.1 is a modification for Gothic II: Night of the Raven, a(n) rpg game. Download for free.
file typeGame mod
file size95.9 MB
downloads13961
(last 7 days)11
last updateThursday, July 24, 2014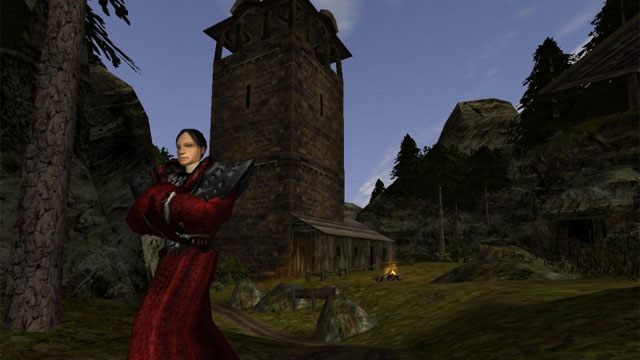 Velay - History Warrior is a mod for the Gothic II: Night of the Raven developed by fans of the duo composed of Torsten "schreiberling" Sommerfeld and Stefan '' Sektenspinner "Walzer . It allows you to manage the title character in the campaign. The action takes place after modification departure Nameless Irdorath the Manor, and the player comes to play the Velay - slave Gomez even from the first game. After the fall of the barrier woman escaped from the Mining Valley and like many fellow sufferers, she stopped Onara on a farm, where she worked as a maid. When one day be beaten by mercenary Dara, it says it's time to change something and starts workout warrior. So begins her adventure, which can take up to 40 hours. The fun takes place in a slightly modified Khorinis access to Jarkendaru and Mining Valley is locked.
Velay is four chapters, dozens of quests, references to the history of the Nameless (and in some sense to supplement ), old and new friends.
How to install:
Installation: Run the file Velaya_PL-1.1.exe , and follow the recommended by the installer, stating the way the folder where you installed the basic version of the Night of the Raven .
Last update: Thursday, July 24, 2014
Genre: RPG
File size: 95.9 MB
see more
Popular files for Gothic II: Night of the Raven