System Shock 2 - System Shock Infinite v.2.41b - Game mod - Download
The file System Shock Infinite v.2.41b is a modification for System Shock 2, a(n) rpg game. Download for free.
file typeGame mod
file size1256.1 MB
downloads3866
(last 7 days)9
last updateSunday, January 13, 2019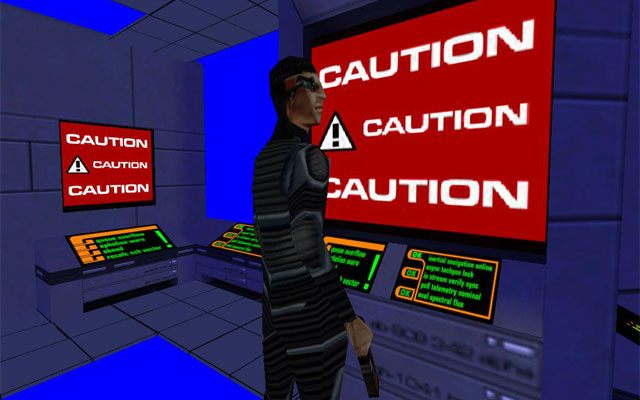 System Shock Infinite is a mod for System Shock 2, created by xdiesp_. System Shock Infinite extends the campaign with a Second Quest.
"The Quest for Identity" starts off in the aftermath of SHODAN's defeat.
- A mysterious companion assists Goggles in a mission to recover his lost memories.
- A moral choice system has Goggles decide whether to pursue truth or power.
- Different endings can be unlocked, according to alignment and completed objectives.
- Rumor has it that "tears" exist, which can rewrite history on the Von Braun.
"The Entropy Effect" is the new ruleset of the Second Quest.
- Based on the namesake effect, both plot device and gameplay mechanic.
- Features level progression and classes.
- Intuitive, tutorialized and integrated in the HUD.
Starring Phantasmagore as Marie Delacroix, with all-new dialogues and movies.
With ShephardReborn in the role of Goggles and the Narrator.
This mod includes ADaoB 0.3.
How to Antall:
If you are familiar with FMSel, just unpack the System Shock Infinite archive and
update your installation with the latest patch.
If you are new to FMSel, here's how to use it. FMSel is an utility bundled with
the game, used to play Fan Missions such as this one. To get FMSel to run when
System Shock 2 starts, enter the root folder of the game and edit "cam_mod.ini".
Change this line:
;fm
To this:
fm
Start the game and FMSel will ask you about creating the \FMs\ directory: select
"yes". You should now extract the mod's archive into its own folder in the \FMs\
directory. Extract the latest patch in the same folder, to update it to the latest
version. Run Shock2.exe again and launch System Shock Infinite.
Last update: Sunday, January 13, 2019
Genre: RPG
File size: 1256.1 MB
see more
Popular files for System Shock 2