Half-Life - Subtitles MOD v.3.0 - Game mod - Download
The file Subtitles MOD v.3.0 is a modification for Half-Life, a(n) action game. Download for free.
file typeGame mod
file size5.3 MB
downloads31925
(last 7 days)308
last updateSaturday, October 11, 2014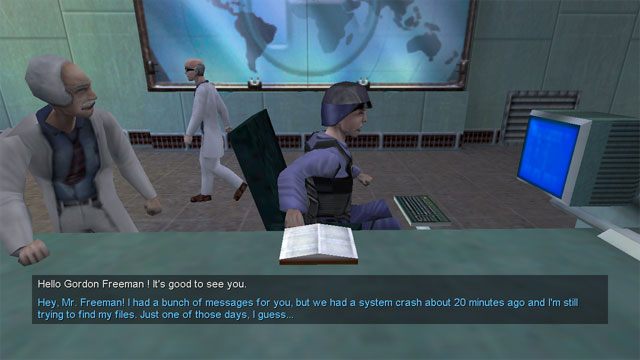 Subtitles MOD is a mod for Half-Life, created by FograinDaNoob.
INFO:
Ever wanted to play HL 1 with subtitles ? Now you can ! This little mod adds full in-game subtitles and also fixes many Half-Life 1 bugs!
REQUIREMENTS:
This mod was developed using the newest (up to date) HL1 source code from Valve's GitHub.
It requires: Half-Life 1 STEAM version (1.1.2.2 or above)
INSTALLATION:
1. Unpack this archive (using 7Zip, WinRar, WinZip or any other unpacking tool that supports 7z files)
2. Open your language folder/directory and copy ALL folder/directories from there (sm_valve, sm_valve_addons if exists e.t.c)
3. Place copied folder/directories inside Half-Life 1 directory (e.g. C:\Program Files (x86)\Steam\steamapps\common\Half-Life\)
4. Restart STEAM
*5. IF you're using Russian version, you need to change HL1 Game Language inside Steam-GameLibrary, to do this;
you need to right-click on "Half-Life" inside Game Library and go to properties,
then in properties window go to Language, and change language to Russian.
6. Launch "Half-Life: Subtitles Mod" mod using steam - game library
Last update: Saturday, October 11, 2014
Genre: Action
File size: 5.3 MB