Command & Conquer 3: Kane's Wrath - One Vision v.0.90 - Game mod - Download
The file One Vision v.0.90 is a modification for Command & Conquer 3: Kane's Wrath, a(n) strategy game. Download for free.
file typeGame mod
file size120.6 MB
last updateWednesday, September 11, 2019
downloads4612
downloads (7 days)29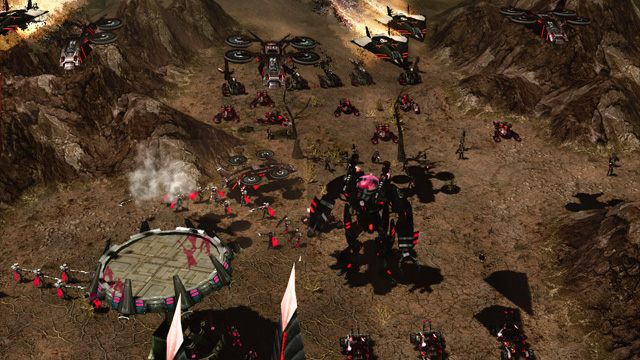 One Vision is a mod for Command & Conquer 3: Kane's Wrath, created by Zocker4ever.
Info:
The Vision of this mod is making Kane's Wrath a truely worthy expansion for Tiberium Wars, even more than Zero Hour for Generals.
Taking quality CnC mods as Contra or ShockWave as an exmaply, One Vision is keen on maintaining the game's high visual level and improve upon it wherever possible.
Whereas the original game limited subfactions to a certain gameplay aspect, every side is now given its own gameplay approach and expanded theme.
While factions are still away from being made truely unique, One Vision can already account for a great quantity of changes and additions.
This includes many unique upgrades, new units, various support powers as well as several bugfixes for all sides.
New content is made with a faction's theme in mind and tries to add new interesting possibilities and strategies.
Because true balance can be hard to pull of, I greatly appreciate feedback and constructive critisism, as well as ideas that stick to the theme of a faction.
For installation help consult the readme file.
Files for Command & Conquer 3: Kane's Wrath