Age of Empires III - AoE3 - Revised v.1.2.2 - Game mod - Download
The file AoE3 - Revised v.1.2.2 is a modification for Age of Empires III, a(n) strategy game. Download for free.
file typeGame mod
file size1.5 MB
downloads14004
(last 7 days)10
last updateSunday, May 1, 2016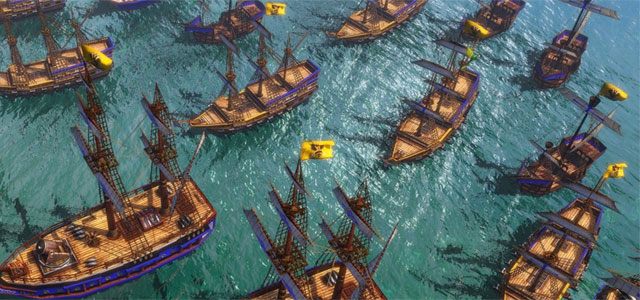 AoE3 - Revised is a mod for Age of Empires III (plus it requires the The Warchiefs and Asian Dynasties add-ons), created by Laskar.
Description:
This mod aims to make Age of Empires 3 more like it's predecessor by removing restrictions and opening up more possibilities to play the game. One thing that made Age of Empires 2 great was the fact that you could play however you wanted. The mod achieves this by changing the following core aspects:
- Buildings and Naval units are no longer limited to a certain number - now you can build as many
outposts you want and maintain a fleet as large as your population allows.
- Buildings are now twice as resilient in order to boost a defensive approach. This also reduces the pace of the game a bit and allows for longer matches.
- Forts and Factories are now buildable given the player has reached the required era.
- Corpses now take a longer time (300s) to decay which makes for much more atmospheric battles.
- The population certain units need is now determined by the unit-type. Infantry costs 1, cavalry 2 artillery 4 and mercenary units twice as much population now (minor exceptions e.g. hand mortar).
- Artillery has been reworked. Mortars and Morutarus are no longer restricted to attacking buildings/chips and European civilizations can build Gatling Guns starting in the Industrial Age. Most Artillery has a minimum attack-range now in order to improve melee counters.
2. Installation & Compatibility
For AoE3 Vanilla with The Warchiefs and The Asian Dynasties.
1. Drop the "bin" Folder into your AoE3-Directory
2. Overwrite files when asked
3. Launch the game!
Last update: Sunday, May 1, 2016
Genre: Strategy
File size: 1.5 MB
Files for Age of Empires III