Fallout 4 - Better Settlers v.2.0 - Game mod - Download
The file Better Settlers v.2.0 is a modification for Fallout 4, a(n) rpg game. Download for free.
file typeGame mod
file size36.2 MB
last updateSunday, May 28, 2017
downloads3970
downloads (7 days)15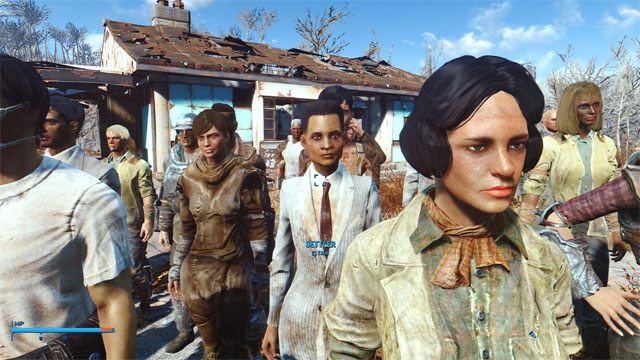 Better Settlers is a mod for Fallout 4, created by Thom293
Description:
Summary:
This makes settlers tougher and gives them more cosmetic variety in their faces and clothing and equipment.
See the screenshots - they are self explanatory!
There are approximately 97 face/race/hair/sex combinations now (instead of approx 28 in vanilla).
There are approximately 20 civilian outfits and 17 hats over vanilla (approximately double the vanilla amounts).
All clothing and equipment is randomly generated on spawn. No two settlers should be exactly alike.
This only effects GENERIC SETTLERS. Named Settlers, Provisioners and Children are unchanged.
Equipment is only given to GENERIC SETTLERS that spawn AFTER you install the mod.
Generic Settlers are slightly stronger.
They have perks that help them with radiation and healing if they survive battle (important for the Mortal patch).
All have a chance to roll 0-2 stimpacks. (which they do use in battle).
All get better starter weapons.
All roll for mixed equipment on spawn: clothes (55%), partial leather(15%), full leather (15%), full metal set (10%), or combat armor (5%).
Metal and combat equipment sets and their better weapons do not show up until level 10.
There is an OPTION to give them only light (lore friendly) or heavy (not lore friendly) equipment packages, if you wish.
There is an OPTION to make settlers mortal (right now NPCs cannot kill them and defending settlements is pointless).
There is an OPTION to make all new settlers female, as it looks like psymon is no longer updating his mod. (Experimental)
To install this mod use Nexus Mod Manager.