Legend of Grimrock - BloodWych (The Rise of Zendik) v.4.01 - Game mod - Download
The file BloodWych (The Rise of Zendik) v.4.01 is a modification for Legend of Grimrock, a(n) rpg game. Download for free.
file typeGame mod
file size262.8 MB
last updateSunday, March 19, 2017
downloads1161
downloads (7 days)11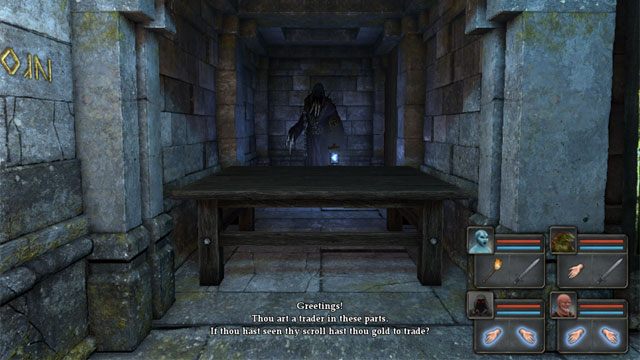 BloodWych (The Rise of Zendik) is a mod for Legend of Grimrock, creaed by fazzasx.
Description:
A Complete MOD, add-on to the original 16bit PC/Amiga/Atari ST game Bloodwych of the 1990's, in the spirit of the original version but reworked for a more updated feel.
ABOUT THE ORIGINAL GAME:
Bloodwych is a fantasy role-plaing game which was first released for the Atari ST and Amiga in 1989 and for the PC in 1990. The player controls a party of up to four characters from four different classes on a quest through a large dungeon. The original game involved fighting monsters, collecting items, casting spells, and solving puzzles. Bloodwych also had multi-player capability for two people with a split-screen view (Note that the Grimrock engine wont allow for 2 players). The game is quite large, spanning 42 levels of various sizes. It's possible to complete the game in 30 hours or less.
QUICK LIST OF FEATURES:
All original puzzles, and some updated are added
All food, items in original game are placed in the same locations
Monsters are also in the same locations as the original game
2 choices of recruitment areas to customise entire party, either use new area or the original one!
All 16 portraits provided as a seperate download for complete customisation if required (for the more experienced modders ;))
42 Levels to complete in total so far..
HOW TO PLAY
1) Download the dungeon's ".dat" file from Nexus BloodWych_The_Rise_of_Zendik
2) Place it in one of the folders (depending on your OS below):
PC: \Documents\Almost Human\Legend of Grimrock\Dungeons
Mac: /Library/Application Support/Almost Human/Legend of Grimrock/
Linux: ~/.local/share/Almost Human/Legend of Grimrock
3) Start Grimrock and select "Custom Dungeon" from the main menu
Report problems with download to support@gamepressure.com
see more
Popular files for Legend of Grimrock