Victoria II: Heart of Darkness - Blood and Iron v. 5.5 - Game mod - Download
The file Blood and Iron v. 5.5 is a modification for Victoria II: Heart of Darkness, a(n) strategy game. Download for free.
file typeGame mod
file size77.6 MB
last updateSaturday, October 13, 2018
downloads3281
downloads (7 days)7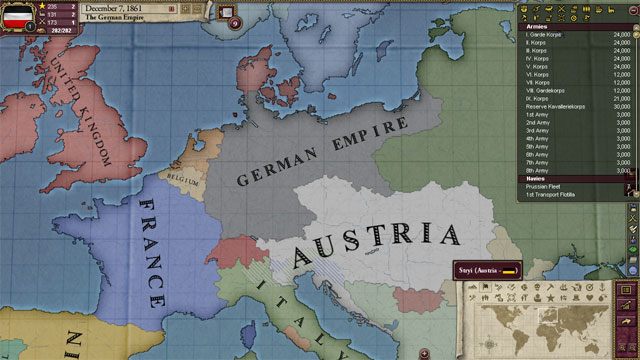 Blood and Iron is a mod forVictoria II: Heart of Darkness, created by antonius117.
Description:
A Victoria 2 mod, focusing on historical accuracy and plausibility (with some ahistorical fun). It combines couple smaller mods to make a one coherent package. This includes:
Freedom and Chains: A lot of flavor events for American nations, especially for the CSA and Brazil. Also adds the Trent Affair for the UK intervening in the Civil War, and a possible New York secession after the draft riots if the USA is loosing really badly. Some interesting events for a victorious CSA, including socialism and communism influencing slaves, reinstalled slave trades or Golden Circle expansion.
Gott Mit Uns: Adds a good amount of flavor events about composers, literature, scientists etc. for Germany, Austria and Italy. Also covers the Italian revolutions during the Springtime of Nations. More archeology events for Mesopotamia, Crete, Mycenae, Maya and Inca ruins. My favorite is the last one which is a minigame about finding a temple and the treasure inside (I remade it to be random).
HGC: A few flavor events for South American nations.
A Mari Usque Ad Mare: 3 flavor events for Canada.
To install:
1.Extract the archive into game's folder and activate the mod in game's launcher menu.
see more
Popular files for Victoria II: Heart of Darkness