Fallout 4 - Dead Body Collision v.1.0 - Game mod - Download
The file Dead Body Collision v.1.0 is a modification for Fallout 4, a(n) rpg game. Download for free.
file typeGame mod
file size0.5 KB
downloads6728
(last 7 days)26
last updateFriday, September 14, 2018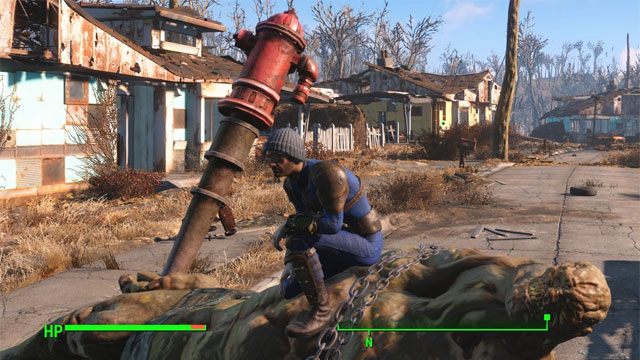 Dead Body Collision is a mod for Fallout 4, created by MadAce.
Description:
This mod will make actors collide with dead bodies, a.k.a. ragdolls, so you can push them, climb on them, etc...and won't just clip through them.
Not much else to say.
OPTIONAL FILE:
No Collision Between Live Actors - This file disables collision between living actors (NPCs/Creatures), which means you can pass through them. Similar to how you can pass through teammates in Counter Strike. It's not pretty seeing the inside of the actors, but it will solve most common problems of Companions getting in your way.
It also means other NPC/Creatures will pass through each other. Can't make it player exclusive. Sorry!
It will override the Main file esp.
To install this mod use Nexus Mod Manager.
Last update: Friday, September 14, 2018
Genre: RPG
File size: 0.5 KB