The Elder Scrolls V: Skyrim - Holds The City Overhaul v.0.0.9 - Game mod - Download
The file Holds The City Overhaul v.0.0.9 is a modification for The Elder Scrolls V: Skyrim, a(n) rpg game. Download for free.
file typeGame mod
file size1713 MB
last updateMonday, November 4, 2019
downloads7860
downloads (7 days)16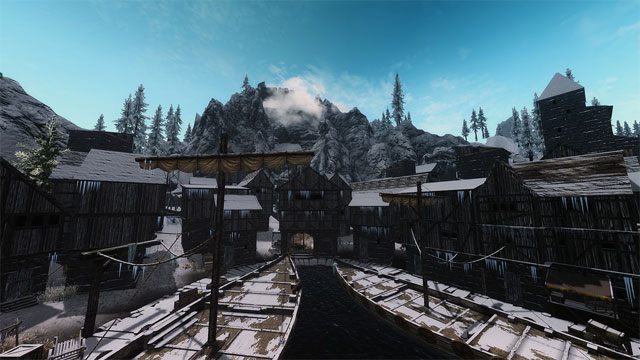 Holds The City Overhaul is a mod for The Elder Scrolls V: Skyrim, created by Galandil
Description
Holds is a city overhaul project which focuses on what I think are the weaknesses of Skyrim compared to the older Elder Scrolls titles. The mod expands upon the cities of Skyrim and adds more settlements, architecture, outfits, books and named characters with their own backgrounds, homes and daily routines while ensuring they feel natural and realistic.
Falkreath, Winterhold, and Dawnstar have been rebuilt from scratch with their own unique designs. The mod also adds a bundle of new settlements like Amber Guard and Black Moor. Most of these new settlements have been placed far out of the way and hidden from view to not ruin the expansive wilderness theme of the game. The aim of all of this is to create a more memorable and diverse experience, making the cities actually feel like cities hopefully without ruining the natural and realistic design of the vanilla game.
This is not a botanical garden mod, nor is it a beautification mod. Holds aims to stay as lore-friendly as possible and at the same time expand on the backgrounds and stories for its locations.
The mod adds a variety of new books written by myself and Alfredasl which attempts to flesh out the land and history of Skyrim. They are spread to three locations: the Book Store in Falkreath, the Haafingar Library in Solitude and The Palace of Kings Library in Windhelm.
Instructions
This mod requires Winter Is Coming – Cloaks and all three official DLCs (Dawnguard, Hearthfire and Dragonborn)
In archive you will find two .7z files. Install each one with Nexus Mod Manager.
see more
Popular files for The Elder Scrolls V: Skyrim