Abuse - Abuse SDL v.0.9a - Game mod - Download
The file Abuse SDL v.0.9a is a modification for Abuse, a(n) arcade game. Download for free.
file typeGame mod
file size6.9 MB
last updateTuesday, July 25, 2017
downloads427
downloads (7 days)2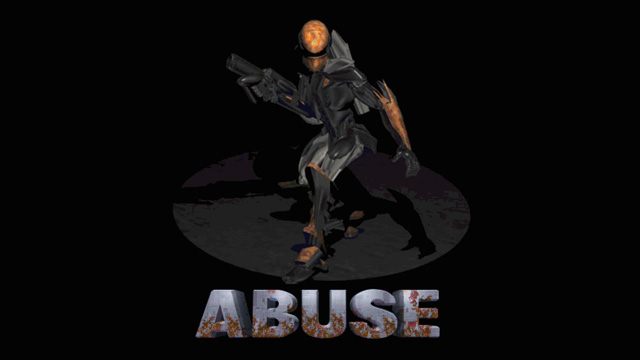 Abuse SDL a modded version of Abuse, created by AntonioR.
Description:
Falsely accused and imprisoned in a high-security facility, you watch in horror as a mysterious biogenetic experiment turns everybody around you - guards and prisoners alike, into ravening, inhuman monsters. Your only hope - steal a suit of powered armor, any weapons you can get your hands on, and make your way to the deepest level of the prison, before the plague spreads to the outside world. Released by Crack dot Com in 1996, Abuse combines classic arcade action, graphics, sound and technology: 360 degrees of side-scrolling action. Run, jump, fall and fly in any direction — through industrial corridors, caverns and sewers. Power-ups. Avoid deadly traps with jet packs and turbo boost! Kick-ass arsenal. Destroy enemies in any direction with grenade launchers, rocket launchers, napalm and nova spheres! Just a few ways to lay waste! Secret rooms. Destroy floors, walls and ceilings in search of the ultimate power-up! Level editor. Revel in your own destruction!
In 2014 Xenoveritas ported the Abuse SDL 0.8 Linux port from 2011 to SDL2 and made it build on Windows and Mac too, and stopped working on it. AntonioR updated that version and made the following changes:
Enabled custom resolutions and enabled lights on high resolutions
Re-enabled OpenGL rendering to enable vsync
Game screen scaling in window and fullscreen mode using F11 and F12
Enabled some high resolution images from the 1997 Mac OS release
Fixed level music not being played correctly, added "victory" music in the end game screen
Fixed health power image, fixed mouse image when choosing initial gamma
Added or re-enabled various settings in the config file (borderless window, grab input, editor mode, high resolution images...)
Local save game files and configuration files
Quick load using F9, quick save using F5 on save consoles
Added cheats via chat console: bullettime, god, giveall, flypower, sneakypower, fastpower, healthpower, nopower
XBox360 controller support with rebindable buttons
Updated abuse-tool so it can extract the images in Abuse SPEC files to modern image formats as individual images, tilemaps or a texture atlas with information about image, tile and animation frame sizes and positions
This is a standalone game.
Last update: Tuesday, July 25, 2017
Genre: Arcade
File size: 6.9 MB