Fallout 4 - Fallout 4 Script Extender (F4SE) v.0.6.20 - Game mod - Download
The file Fallout 4 Script Extender (F4SE) v.0.6.20 is a modification for Fallout 4, a(n) rpg game. Download for free.
file typeGame mod
file size1014.7 KB
downloads32617
(last 7 days)280
last updateWednesday, January 15, 2020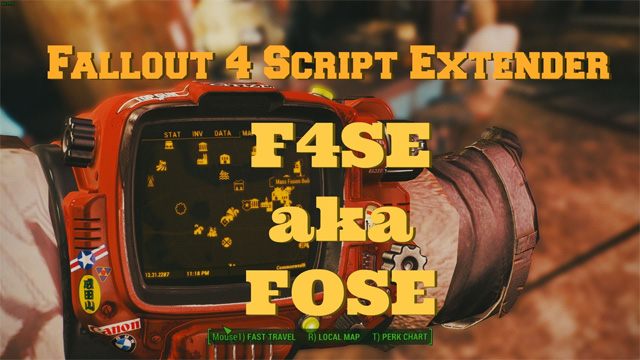 Fallout 4 Script Extender (znane również jako F4SE) is a tool for Fallout 4, created by Ian Patterson, Stephen Abel and Purple Lunchbox.
Description:
The Fallout 4 Script Extender, or F4SE for short, is a modder's resource that expands the scripting capabilities of Fallout 4. It does so without modifying the executable files on disk, so there aren't any permanent side effects.
Instructions:
1. Copy f4se_1_5_157.dll, f4se_loader.exe, and f4se_steam_loader.dll to your Fallout installation folder. This is usually C:\Program Files (x86)\Steam\SteamApps\common\Fallout 4\, but if you have installed to a custom Steam library then you will need to find this folder yourself.
2. Launch the game by running the copy of f4se_loader.exe that you placed in the Fallout installation folder.
3. If you are looking for information about a specific feature, check f4se_whatsnew.txt for more details.
Last update: Wednesday, January 15, 2020
Genre: RPG
File size: 1014.7 KB