Torchlight II - Community Class Modpack v.5.1 - Game mod - Download
The file Community Class Modpack v.5.1 is a modification for Torchlight II, a(n) rpg game. Download for free.
file typeGame mod
file size12.6 MB
last updateSaturday, February 25, 2017
downloads383
downloads (7 days)14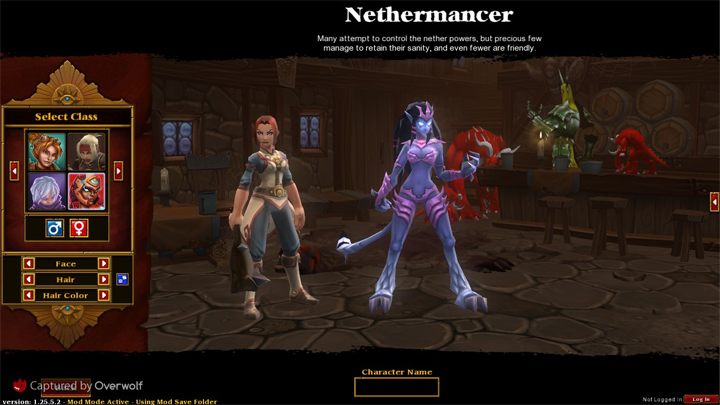 Community Class Modpack is a mod for Torchlight II, created by Hellforger
Description:
Q: What this mod does?
A: It adds new playable classes to the Torchlight 2 game.
Q: Are the classes your own?
A: No, I combine them, fix the compatibility issues, inconsistencies and conflicts. But I'm not the class author myself...yet.
Q: How many classes are there?
A: 15 as of 5/21/2013 9 full-fledged and 6 thematic ones.
Q: What's the difference between full-fledged and thematic classes?
A: The former ones are created from scratch with custom skills and chagebar. While the later ones use the combination of vanilla skills.
The new classes are: Dread Pirate, Dragon Prince, Tenebris, Nethermancer, Sprite, Otaku Fighter, Techmage, Warior Monk, Noxmer. Grand Master, Chrono Shifter, Elemental, Flamma, Ampere and Isaz
To install
Extract into mods folder (…Documents\My Games\Runic Games\Torchlight 2\mods").
Report problems with download to support@gamepressure.com