Stellaris - Star Wars GCW Shippack v.1.5.1 - Game mod - Download
The file Star Wars GCW Shippack v.1.5.1 is a modification for Stellaris, a(n) strategy game. Download for free.
file typeGame mod
file size841.7 MB
last updateSunday, May 14, 2017
downloads505
downloads (7 days)28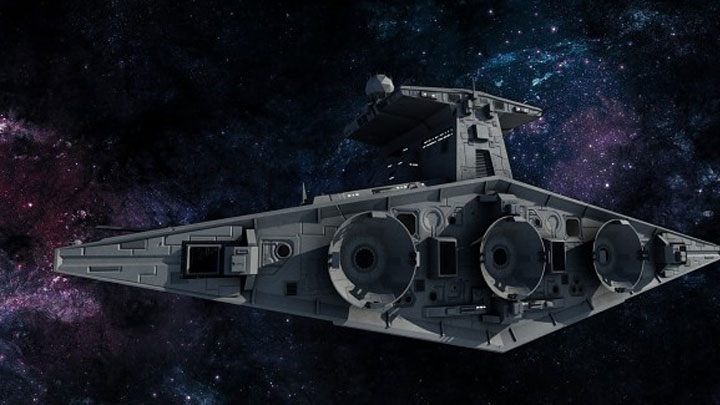 Star Wars GCW Shippack is a mod for Stellaris, created by Elratie.
Description:
Star Wars Empire/ Rebel Ship Packs
This ship pack allows you to play with the Galactic Empire Fleet/ Rebel Alliance Fleet from the Imperial Civil War era.
To install:
Extract the achrive and copy the contents of "GCW Shippack for 1.5.1" folder into " …Documents\Paradox Interactive\Stellaris\mod\". Then activate ships in menu.
Instructions (from mod's author):
You need to start a new game with the prescripted Faction (Galactic Empire/ Event Rebel Alliance). You can edit it and save them how you like. Every ship after Destroyer has its own class, you wont see them in the vanilla ship sizes. Use the Prescipted Race only for the Full version not the LITE or any other shippack!
For the LITE version (Replacing only Models) you just need to use the Empire/ Rebel Lite ships.
The Rebels wont have moving weapon towers like the Empire.
For the SSD you need first one of these two mods:<br>Steamcommunity.com or <br>Steamcommunity.com
<br>Then you need to do the Titan Tech Chain from the Mods and you need the Empire/ Rebel Dreadnought Tech<br>S22.postimg.io
Read the F.A.Q and the Guide for not Annoying me!<br>Steamcommunity.com Guide
Steamcommunity.com F.A.Q.
Report problems with download to support@gamepressure.com