Diablo II: Lord of Destruction - The Sin War v.3.37 - Game mod - Download
The file The Sin War v.3.37 is a modification for Diablo II: Lord of Destruction, a(n) rpg game. Download for free.
file typeGame mod
file size151.7 MB
last updateTuesday, November 17, 2020
downloads12177
downloads (7 days)42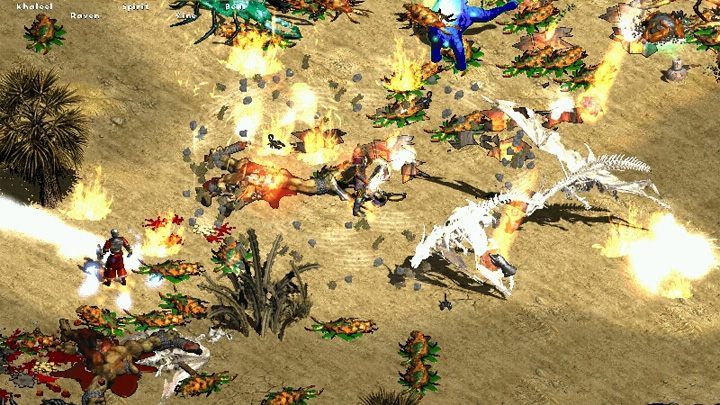 The Sin War is a mod for Diablo II: Lord of Destruction, created by borg_tw.
Description:
Diablo 2 is old, but not obsolete. This amateur mod aims to present enhanced adventuring experienceódarker atmosphere, higher difficulty, smarter fight, better replay value and more team work. With various classic Diablo 1 elements involved and substantial improvements, it focuses on shaping Diablo 2 into a rejuvenated game of horror, tension, strategy and diversity. In addition to fixing a few major bugs in original game, main features are listed below:
New monsters and background music.
New item sounds, graphics and modifiers.
Revised balance of classes, skills, items and hirelings.
Characterized class professions.
Aggressive monsters and lethal act bosses.
Faster character leveling-up.
Fast and simple item availability (from vendors and cube recipes).
Hirelings have more item slots to be fully equipped.
Extended information page on character screen.
Higher resolution above 1024*768 (only for HD edition).
Larger and shared stash.
Instructions:
TSW is based on 1.13c (it wonít work with any other version) and primarily for veterans, thus you are expected to have defeated hell difficulty in vanilla Diablo 2 and advance your journey with friends. However, in order to stay away from legal trouble, there are no private servers. Play multiplayer games over TCP/IP or Hamachi.
Note that The Sin War mod does not support the latest official patch. Make sure patch version is correct (1.13c) and backup related files before you install. Copy the following files to Diablo 2 directory and overwrite:
?Patch_D2.mpq
?D2MultiRes.mpq
?D2MultiRes.dll
?D2gfx.dll
?PlugY.dll
Last update: Tuesday, November 17, 2020
Genre: RPG
File size: 151.7 MB
see more
Popular files for Diablo II: Lord of Destruction