The Elder Scrolls V: Skyrim - Gothic Orpheus v.2.3 - Game mod - Download
The file Gothic Orpheus v.2.3 is a modification for The Elder Scrolls V: Skyrim, a(n) rpg game. Download for free.
file typeGame mod
file size1804.5 MB
last updateFriday, September 14, 2018
downloads7628
downloads (7 days)71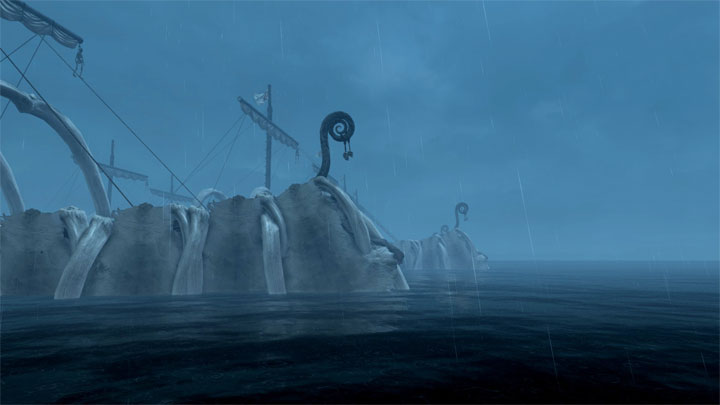 Gothic Orpheus is a mod for The Elder Scrolls V, created by Orpheus Project.
Description (in authors' own words):
The mod is called Orpheus. It'll be a mod set in the universe of the famous German game, Gothic. It'll be total conversion of the game so you'll be able to see a lot of famillar things from Gothic implemented into the mod. The story starts a couple of years after death of the main hero. You'll be able to visit famous location from Gothic 1 and 2. The storyline itself will be based on the fall of the Myrthana. Scattered towns of the kingdom are weakened after the civil war, but that's not the the most prevalent danger. Massive hordes of orcs have started roaming and pillaging lands of Nordmar. Your story begins when you're caught by orcs and forced to sail with them to the nearby islands of Khorinis, where you wait for execution. The game will run on skyrim engine with a couple of tweaks and fixes. We"ll do our best to recreate the dark climate of Gothic.
Instructions:
Unpack files and copy them directly to DATA folder of skyrim and replace these files . And that's pretty much it. Then u just start new game and you're ready to go. *** if you got sound bug from original intro, just save and reload the game. Be carefull with these you better save them somewhere save so you can play ur old game once you've complished the mod.
To start the campaign you'll need to find portal which is close to the cave that u run from helgen .Now you can play with ur own character
Report problems with download to support@gamepressure.com
see more
Popular files for The Elder Scrolls V: Skyrim