Age of Mythology: The Titans - Legends of Middle-Earth v.5.0.1 - Game mod - Download
The file Legends of Middle-Earth v.5.0.1 is a modification for Age of Mythology: The Titans, a(n) strategy game. Download for free.
file typeGame mod
file size629.4 MB
last updateMonday, September 4, 2017
downloads260
downloads (7 days)9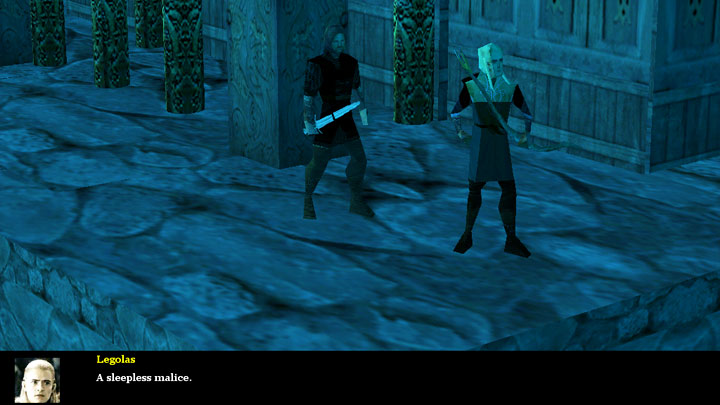 Legends of Middle-Earth is a mod for Age of Mythology: Titans, created by Venlesh.
Description:
Continue battles in Middle-Earth in Legends of Middle-Earth's overhauled engine!
This mod transports the action from ancient times into the fantasy realm of Middle-Earth.
Instructions:
The game should properly install itself with the use of the installer program included with the download, but if something isn't working right, please check to see that each ".bar" file is in the correct location. These files have all the data of the game contained within them, and simply can't run correctly without them.
To run the game, select the "AOMEmod.exe", as The Titans, and LOME, run seperately. There are going to be a few bleeding effects from LOME into TT at the moment, please know you can uninstall these files at any time you wish.
If something is still not working correctly, please leave a comment or message to me on the mod's official Moddb page here: http://www.moddb.com/mods/legends-of-middle-earth-50
You can also troubleshoot with the official Discord server here: https://discord.gg/zVQdJda
MULTIPLAYER:
LOME is currently thriving off of a multiplayer exclusive scene at the moment. Single player was apart of the inital 4.0 release, the ai doesn't keep up well with the constant changes, thus I've omitted it until the final release later this year.
To play multiplayer, one must first obtain a server program such as Hamachi, which may be downloaded here: http://help.logmein.com/articles/en_US/Downloads/LogMeIn-Hamachi-Windows-sfdwn0105/?l=en_US&c=products%3Almihamachi2&fs=Search&pn=1
To join a multiplayer game, follow the "LAN/Direct IP" option in the main menu, direct IP is currently the only way to connect online. I am hoping to create a strongly knit community, staying in touch with servers such as Discord.
Report problems with download to support@gamepressure.com