Command & Conquer 3: Tiberium Wars - Tiberium Secrets v.1.6.0 - Game mod - Download
The file Tiberium Secrets v.1.6.0 is a modification for Command & Conquer 3: Tiberium Wars, a(n) strategy game. Download for free.
file typeGame mod
file size349.9 MB
last updateSunday, May 31, 2020
downloads2228
downloads (7 days)24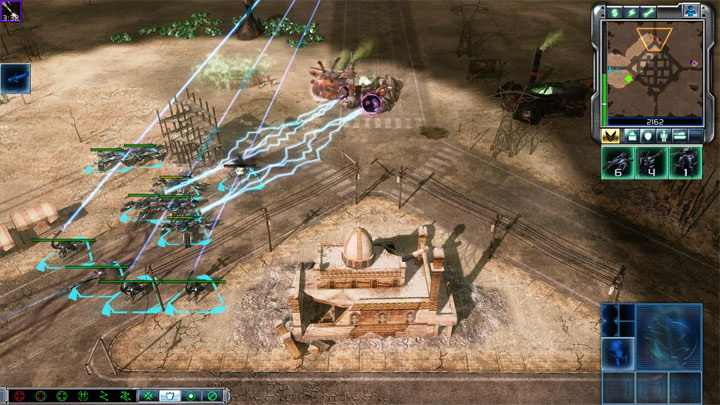 Tiberium Secrets is a mod for Command & Conquer 3: Tiberium Wars, created by Honor Games LLC.
Description (in authors' own words):
Project overview: Tiberium Secrets is a total overhaul mod set in a parallel universe that introduces three new factions that can stand in conjunction and potentially independent from the Command and Conquer Tiberium universe. These new factions come complete with diverse units, structures, mechanics, and lore. Players will take command of a shadowy human faction intent on ensuring the survival of its species without concern for red tape or ideologies, a biological experiment turned hunter of their creators, and an artificial intelligence believing itself to be the next evolution of humanity. Vanilla tweaks/changes and content for the original factions will only be produced/released after the new factions are completed, despite any of our documentation, concepts, and lore that we may refer to or show for world building purposes.
Installation Instructions
Purchase Command and conquer 3: Tiberium wars
Steam $15 (Recommended)
Origin $20 (Full series pack).
CD
For Steam left click on the title in the library and go to options at the end. after installation. Click on "Launch options" and put in "-UI"
Go to Documents folder and look for "Command & Conquer 3: Tiberium Wars", if not already there, create a "mods" folder
Drag and drop the build into the folder
Bootup the game and select "game browser", click "mods" and find Tiberium Secrets
Preview
see more
Popular files for Command & Conquer 3: Tiberium Wars