Oni - The Anniversary Edition v.1.3.1 - Game mod - Download
The file The Anniversary Edition v.1.3.1 is a modification for Oni, a(n) adventure game. Download for free.
file typeGame mod
file size20.4 MB
last updateMonday, January 9, 2017
downloads487
downloads (7 days)34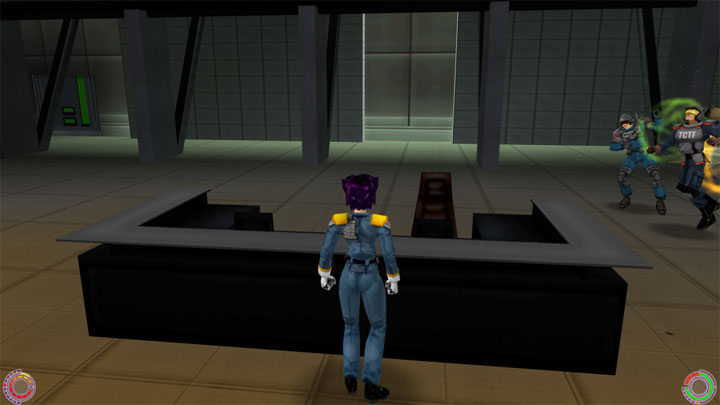 The Anniversary Edition to modyfikacja do Oni, opracowana przez AE Team.
Description:
The Anniversary Edition enhances a retail copy of Oni and is the result of years of research, work and discussion in the Oni fan community. The first official release of the Edition was made seven years after Oni's release, hence the original name of the project, "Seventh Anniversary Edition". The AE consists of:
A modding framework
that globalizes some game data so that you can mod more freely; it also introduces a package format that makes it easier to distribute mods.
A mod installer
that browses the Oni Mod Depot and allows you to selectively install only the mods that you want.
Core fixes to the game data
installed automatically to correct menu and cutscene glitches.
Patches for the game application
to correct bugs and add some new features, as well as unlock Developer Mode.
Modding tools
used for exporting/importing and intelligently patching game data.
More details on each element can be found in the Directory to the right.
This seventh release of the project is the "final" iteration in the sense that the project is now de-centralized and self-updating. Instead of making a whole new release of the project every year or so with updated tools, mods and installer, we now push updates to the individual components whenever they are ready.
Requirements
Besides a retail installation of Oni, the Anniversary Edition requires Java (but this is bundled with the AE for Windows), as well as .NET in Windows and Mono on the Mac.
For Windows users: .NET (x86), .NET (x64)
Report problems with download to support@gamepressure.com
Files for Oni