Napoleon: Total War - The Khartum and Zulu Mod v.24082016 - Game mod - Download
The file The Khartum and Zulu Mod v.24082016 is a modification for Napoleon: Total War, a(n) strategy game. Download for free.
file typeGame mod
file size1222 MB
downloads8453
(last 7 days)55
last updateWednesday, January 29, 2020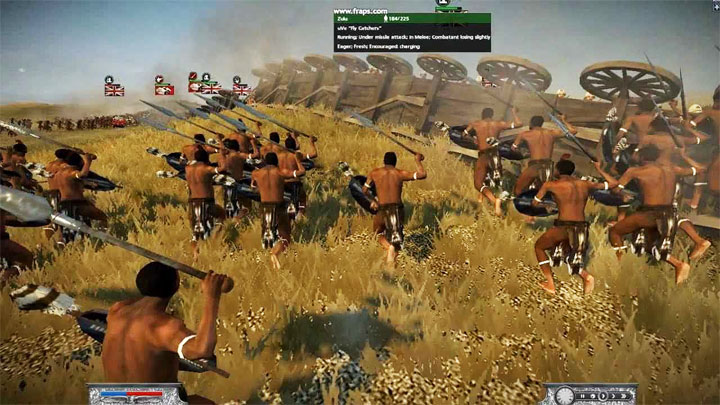 The Khartum and Zulu Mod is a mod for Napoleon: Total War, created by Golfthai.
Description:
The Anglo-Zulu War was fought in 1879 between the British Empire and the Zulu Kingdom. Following Lord Carnarvon's successful introduction of federation in Canada, it was thought that similar political effort, coupled with military campaigns, might succeed with the African kingdoms, tribal areas and Boer republics in South Africa. In 1874, Sir Henry Bartle Frere was sent to South Africa as High Commissioner for the British Empire to bring such plans into being. Among the obstacles were the presence of the independent states of the South African Republic and the Kingdom of Zululand and its army. Frere, on his own initiative, without the approval of the British government and with the intent of instigating a war with the Zulu, had presented an ultimatum on 11 December 1878, to the Zulu king Cetshwayo with which the Zulu king could not comply, that resulted in an invasion of the Zululand
.
Instructions:
Put
1) user_script.txt & preferences.script.txt inside Application Data\The Creative Assembly\Napoleon\scripts
2) Khartum.pack + boot.pack + myNaploc.pack + MOVIE1patch.pack + MOVIE1patch.pack inside the DATA folder
3)mp_eur_napoleon folder inside the DATA\CAMPAIGNS Folder
4)orient folder inside DATA\campaign_maps
Last update: Wednesday, January 29, 2020
Genre: Strategy
File size: 1222 MB
see more
Popular files for Napoleon: Total War