Legends of Eisenwald - Empire Of The Golden Chicken v.9062018 - Game mod - Download
The file Empire Of The Golden Chicken v.9062018 is a modification for Legends of Eisenwald, a(n) strategy game. Download for free.
file typeGame mod
file size5.3 MB
last updateMonday, August 6, 2018
downloads99
downloads (7 days)7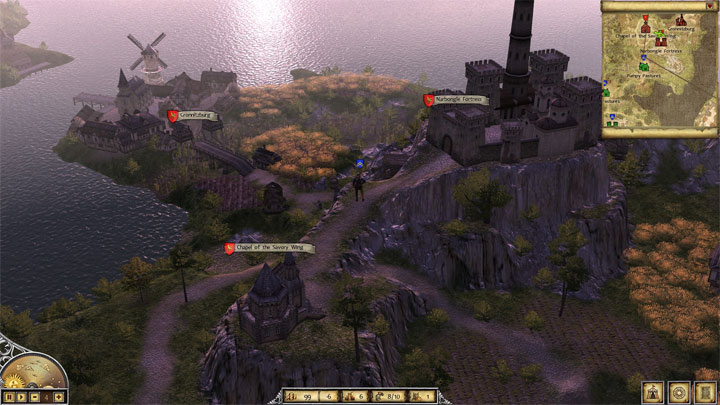 Empire Of The Golden Chicken is a mod for Legends of Eisenwald, created by wimbleking. If you like this mod consider supporting itís authorsí through Patreon.
Description:
Liberate your once proud homeland from the Empires zealots, then defend it from the zealous counterattack! Hours of carnage, hours of fun, especially for those who like to start as the underdog and wrestle their way to the top! With nine castles, six towns, and dozens of villages and forts, and new features! Hire patrols, raise levies, take boats to and from towns, train your army at training fields, and choose to liberate or loot captured towns!
It has been a year since the zealots of the Golden Chicken swept through your old lands. Nobody could have foreseen such a laughable cult gaining so many members. Now, anyone seen as a heretic has feathers put into their ears, and dunked in strange vats of broth. The people have had enough. They need a hero!
To start the main rebellion, go to the Ruins of High Falcon and click on the "Open Rebellion" Option. This allows you to take your time and explore some of the map if you wish before beginning the main fight to free Trivestia.
Instructions:
Unpack the main file with 7zip and Install the file into your Eisenwald/Scenarios directory
Report problems with download to support@gamepressure.com