Subnautica - Map Mod v.1.4.1 - Game mod - Download
The file Map Mod v.1.4.1 is a modification for Subnautica, a(n) adventure game. Download for free.
file typeGame mod
file size5.8 MB
downloads16386
(last 7 days)240
last updateSunday, March 15, 2020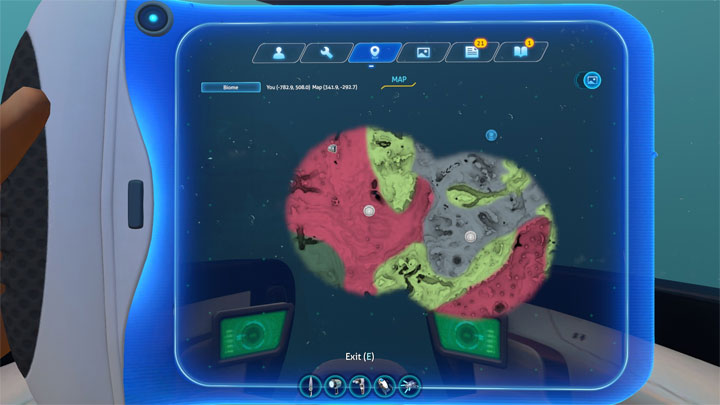 Map Mod is a mod for Subnautica, created by newman55.
Description:
Mod adds a map to the PDA on "Beacon Manager" tab.
Features:
- Map opens with the M key. Ping Manager opens with the N key.
- Displays signals, player's position, player's direction and coordinates.
- The signals are controlled by left (show/hide) and right (change color) mouse button.
- Remote maproom scanning with middle mouse button (operates at a limited distance).
- Tracked icons (wreck, heat area, alien vent).
- There are several types and levels of maps (topographic, biomes, Jellyshroom, Lost River, Inactive Lava Zone, Active Lava Zone).
- Map is hidden by fog.
- Options locate in game menu.
- Support xbox 360 gamepad.
- For full functioning, you will need to wear a compass and scanner room hud chip.
Instructions:
Requirements
?ompatibility
- Works only on DirectX 11-12
- ?ompatible with other mods based on Assembly-CSharp.dll
First you need to install other mod as Assembly-CSharp.dll then QModManager.
If you already have QModManager installed, you just need to run this file \Subnautica\Subnautica_Data\Managed\QModManager.exe
and should get confirmation message - patch already installed
Installation
1. Install QModManager.
2. Unpack the archive to folder \Subnautica\QMods\. Should be \Steam\steamapps\common\Subnautica\QMods\SubnauticaMap\
If you have installed old "modloader" version of this mod, you need to remove it.
Known bugs
- When you first start the game there can be a crash.
Last update: Sunday, March 15, 2020
Genre: Adventure
File size: 5.8 MB
Files for Subnautica