Grand Theft Auto: San Andreas - GTA: Underground v.4.1.7 - Game mod - Download
The file GTA: Underground v.4.1.7 is a modification for Grand Theft Auto: San Andreas, a(n) action game. Download for free.
file typeGame mod
file size4016.3 MB
downloads128496
(last 7 days)549
last updateTuesday, March 23, 2021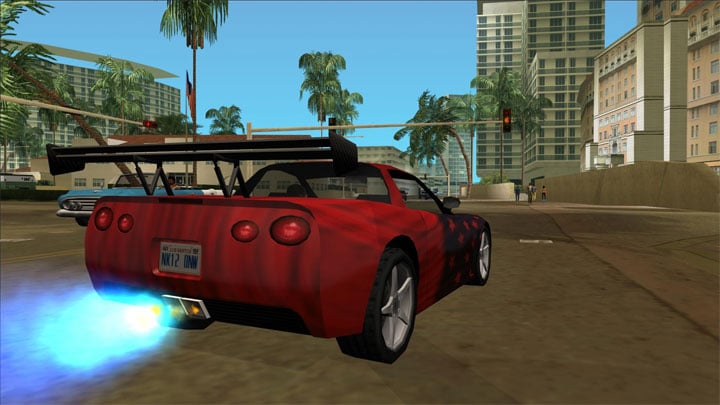 GTA: Underground is a mod for Grand Theft Auto: San Andreas, created by GTA: Underground Development Team. For the newest updates we recommend visiting author's thread at GTAForums.
Description (in authors' own words):
This mod focusses on implementing the old 3D era maps and combining them together on the San Andreas engine. This includes maps from GTA: III, GTA: Vice City, Manhunt, Manhunt 2, Bully, and ofcourse GTA: San Andreas itself. Not only are we adding the maps, we are also trying to implement the features these games have aswell. This includes hardware shops, vehicles, peds, weapons, and other content.
Everything is done in the same style as how San Andreas is.
main post features
GANGS FROM GTA: III, GTA: VICE CITY, MANHUNT AND MANHUNT II WITHOUT REPLACING ORIGINAL
GTA: Underground implements extra gangs into GTA: San Andreas which spawn in their respective cities. They also use their own weapons from the respective games aswell, and you can even take over their turfs.
TRAFFIC IN EVERY CITY
Every city has it's own set of pedestrians and vehicles, which are converted from the respective games. The custom locations Atlantis and Mainland Liberty come with their very own unique set of pedestrians.
SHOPS AND SAFEHOUSES
Every city is fully loaded out with safehouses with custom interiors from their respective games which can be bought, and with shops where the player can purchase vehicle tuning parts, junkfood, clothes, and much more. These shops are also marked on the map!
INTERIORS
As stated above, we've implemented the interiors from the respective games. To make them feel more SA-styled, we've adapted all of the interiors to work with SA's enex system, which means custom entering/exiting animations.
2DFX AND BREAKABLE OBJECTS
All of the added maps also come with their own set of props, and even streetlights, signs, benches, and trash cans (and ofcourse more), and so we've made all of these custom objects breakable, and gave them all 2dfx, as seen in their respective games.
BUSINESSES
While spending time in Vice City or San Andreas, you are able to make money by purchasing assets from both games. Once you buy them, you can collect money from them by walking into a pickup.
ADDED VEHICLES, PEDS, AND WEAPONS
GTA: Underground also adds (not replaces) all of the vehicles from their respective games, and they can be modified at tuning garages, and the added vehicles will even have unique abilities such as sirens, moving engine parts, and jet gears. Plus, all of them are redone to fit in SA. Added weapons can be bought from Ammu-Nation stores in added cities, and added peds can be seen roaming their home city.
AIRPLANE TICKET SYSTEM
Too lazy to fly to a different city? No problem! GTA: Underground updates the airplane ticket system so it will allow you to purchase plane tickets to and from these added locations.
UNIQUE WANTED LEVEL SYSTEM
GTA: Underground not only adds vehicles, it will also let the correct law enforcement agencies from their respective games (in Bullworth's case we use custom stuff) chase you when you have a wanted level! Another cool feature we've added in is the Vice Squad agency, which will chase you when you have a 3 star wanted level in Vice City.
SOLID ROOFTOPS AND BUILDINGS IN VICE CITY AND LIBERTY CITY
Since in GTA: III and GTA: Vice City a lot of the buildings were simply not solid at the rooftops, we've updated all of the rooftops so that they are and will be solid. In some places we even added extra detail and props to give these rooftops some new life!
ADDED CHEAT CODES
We've also added a bunch of extra cheat codes from their respective games to let the player have some fun!
VEHICLE SPAWNER PROVIDED
GTA: Underground is shipped with a vehicle spawner which allows the player to spawn every single vehicle from the game, including the added vehicles.
To install extract into game's main folder.
Last update: Tuesday, March 23, 2021
Genre: Action
File size: 4016.3 MB
see more
Popular files for Grand Theft Auto: San Andreas