Return to Castle Wolfenstein - TimeGate v.1.1 - Game mod - Download
The file TimeGate v.1.1 is a modification for Return to Castle Wolfenstein, a(n) action game. Download for free.
file typeGame mod
file size92.7 MB
downloads1162
(last 7 days)9
last updateMonday, March 18, 2019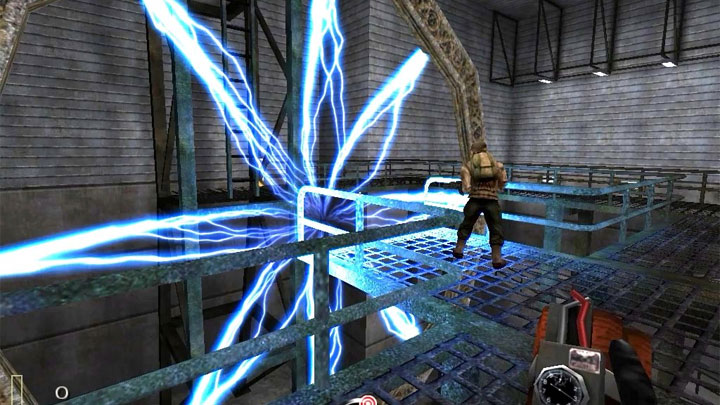 TimeGate is a mod for Return to Castle Wolfenstein, created by Privateer, BBald, Vondur and Vicpas.
Desription:
A new singleplayer adventure. The story is rather simple, but in the same time it allows using all the original wolf textures and models. Our hero is a scientist, archeologist finds himself in an ancient undergrount caverns and tonnels built hundreds years ago. once this place was discovered by nazis but their expedition failed. fighting through the dark corridors full of zombies, Our hero finds an unique artifact - the time gate. using it, he teleports to 1945. germany collapses, the panic is everywhere. The great luck is that artifact teleported our hero into the house basement. yet, resident of this house is a nazy scientist who works under the secret project of the third reich - retribution. It turns out that there are two such gates and they're working in a pair. but nazi scientists found only one portal and they moved it into the secret laboratory placed in the ancient castle. if scientists would activate these gates then nazis would be able to change history turn on the planet..
Installation Information and how to play:
- Unzip to your C:\Program Files\Return to Castle Wolfenstein folder.
- Play using the shortcut and when the main menu appears, click in play button and after choose
your favorite skill.
- If you have RTCW installed in another directory, you must to edit shortcut.
Last update: Monday, March 18, 2019
Genre: Action
File size: 92.7 MB
see more
Popular files for Return to Castle Wolfenstein