Doom II: Hell on Earth - Insanity's Requiem Mk.2 v.1.9e Revision 1a - Game mod - Download
The file Insanity's Requiem Mk.2 v.1.9e Revision 1a is a modification for Doom II: Hell on Earth, a(n) action game. Download for free.
file typeGame mod
file size123.5 MB
last updateSunday, March 15, 2020
downloads347
downloads (7 days)2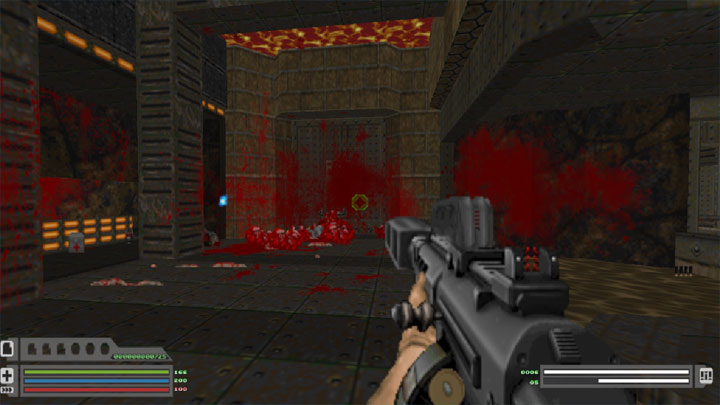 Insanity's Requiem Mk.2 is a mod for Doom II: Hell on Earth, created by TiberiumSoul.
Description (in authorís own words):
Thanks for playing.sanity's Requiem thrusts you into the ass-kicking combat boots of UAC Blackwatch Specialist, Ryan Wolfe.
Ryan is a 29 year old Marine who happens to be better than any and all of his most physically fit peers... His secret?
He's 1/2 Demon.
His reflexes are unmatched, He can run faster, hit harder, and fight longer than even the most battle hardened human.
Being able to double jump in mid air thanks to latent Demon Magicks is also a cool bonus.
Features:
- Control an array of specialized weapons ranging from Pistols, Shotguns, Assault Weapons, all the way to a portable Gauss Cannon.
- Take control of a snarky 29 year old Marine Badass voiced by George Exley, known for his work in Day of Infamy, Jump Stars, Critical Ops, even the lovably annoying TassBot in Give Up 2 to name just a few!
- Integrated Bolognese Gore by Sargent Mark IV ensures this mod will be plenty violent for those who want to lay waste to anything in their path!
To run this mod use ZDoom.
see more
Popular files for Doom II: Hell on Earth