Wizardry 8 - Wizardry 8 Enhanced Edition v.1.0.4 - Game mod - Download
The file Wizardry 8 Enhanced Edition v.1.0.4 is a modification for Wizardry 8, a(n) rpg game. Download for free.
file typeGame mod
file size158.5 MB
last updateSunday, January 19, 2020
downloads448
downloads (7 days)16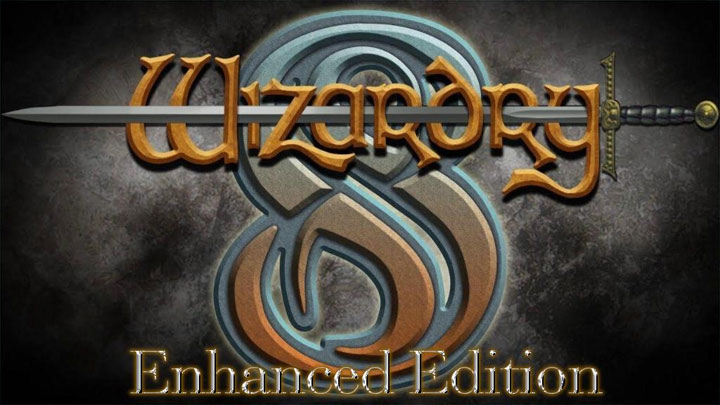 Wizardry 8 Enhanced Edition is a mod for Wizardry 8, created b Ixion XVII. Make sure to endorse the mod on the nexus mods page if you liked it.
Description (in authorís own words):
This overhaul attempts to make the game faster, less tedious but also harder and more balanced.
Unlike other Wizardry 8 overhauls this one only aims to improve the base game. No new enemies or locations. Everything is carefully added into the game and written down in the changelog.
MAIN FEATURES
Less Health for Player Characters
Resurrecting Characters is harder/more expensive
Gold is an important resource and is no longer overabundant
Special chests have more unique loot (less bad items in boss chests)
Many Items (e.g. Potions, general loot from chests, Consumables) are harder and less often to find
Rebalanced Classes (some classes like the Fighter were just far superior than others, increased the flexibilty of some classes)
Rebalanced Spells (e.g. Healing Spells are worse, Higher level spells are better)
Rebalanced Weapons (lower level weapons are now more or less on the same level, some higher level weapons and uniques are worse)
Rebalanced Alchemy, added 4 new recipes
Added 11 secondary slot weapons (1 new weapon, 10 old weapons)
Increased the respawn timer of all spawns in the game and decreased the respawn chance of many spawns
Removed some spawn points of enemies
The creature level difference of encounter tables is reduced (e.g. no lesser Elementals in Ascension Peak)
Added some enemies to placed encounters
Some bosses are now more of a challenge
Increased the attack rating of attacks that were inferior to other attacks of the same creature
Increased the physical damage dealt by many high level enemies
Increased the speed of many projectiles (this increases the overall speed of combat slightly)
Fixed many problems with weird naming of items
Increased stack sizes of many items
Increased the view distance of some areas
All options are configured already, new keybinds are set up (e.g. WASD movement)
-~-~-~-~-~-~-~-~-~-~-~-~-~-~-~-~-~-~-~-~-~-~-~-~-~-~-~-~-~-~-~-~-~-~-~-~-~-~-~-~-~-~-~-~-~-~-~-~-~-~-~-~-~-~-~-~-~-~-~-~-~-~-~-~-~-~-~-
INSTALLATION
- Create a fresh Wizardry 8 install
- Extract Wizardry 8 Enhanced Edition into your "Wizardry8" folder and overwrite
- Delete (and optionally backup) the 3 files in the "Wizardry8" folder called "glide.dll", "glide2x.dll", "glide3x.dll"
- Delete (and optionally backup) the file in "Wizardry8\\Data\Flics\Intro" called "sirtech"
- Start the "3DSetup.exe" and pick your resolution
- Download "Wiz8Fast" and place it into your "Wizardry8" folder (http://www.zimlab.com/wizardry/patches.htm)
- Edit the file "W8LaunchWithAgent.bat"
- Replace the two data paths with your own (they need to be identical and need the exe file just as it's shown in the prebuilt one)
- ALWAYS start the game with "W8LaunchWithAgent.bat"
- The game has been properly modded if there is this in the top right corner: "v1.2.4 (powered by CFAgent v4.23)"
- You need to create new characters after you install the mod!
UPDATE INSTRUCTION
- Only Extract the "Data" and "Levels" folder into your "Wizardry8" folder and overwrite
- Un-equip and re-equip equipment that has been changed
Files for Wizardry 8