Blood: Fresh Supply - The Way Of Ira for Blood v.1.1.2 - Game mod - Download
The file The Way Of Ira for Blood v.1.1.2 is a modification for Blood: Fresh Supply, a(n) action game. Download for free.
file typeGame mod
file size153 MB
downloads448
(last 7 days)4
last updateTuesday, October 19, 2021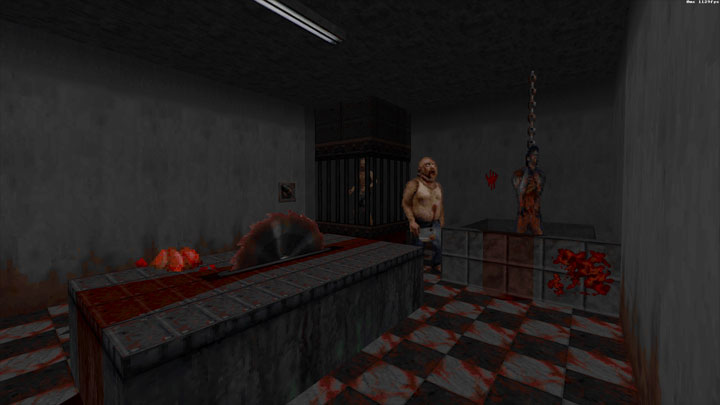 The Way Of Ira for Blood is a mod for Blood, created by MariusArmand.
Description:
An episode for Blood, taking place some years after killing Tchernobog. The Cabal are back and lure out Caleb with success. You can always count on Caleb's ira, Caleb's rage.
---THE STORY SO FAR---
Years after dealing with the Cabal, Caleb lives on the outskirts of a small village.
After having been almost fully erradicated,
the last Cabal infiltrated the highest ranks of most religions and governments.
Years passed by, more Cabal got recruited and step by step the people got mentally prepared to obey what
was coming, one religion, one government, ruled by the Cabal.
Cramon, an occult high-priest and new leader of the Cabal envisions to become the next incarnation of
Tchernobog.
To free the essence of Tchernobog from Caleb's bones, Cramon wants to face Caleb where fear and
desperation rule, the Underworld, a dark dimension accessible via a passage in an ancient monastery.
In the Underworld, Cramon is able to take on a demonic form, in which he can surely kill Caleb.
To lure out Caleb, Cramon came up with a radical plan.
Those that were expected to resist the Cabal were listed to be purged.
Seeing how the Cabal would once again kill everybody around Caleb would surely trigger his rage.
On purge night, all homes of possible insurgents get bloodmarked by cultists.
That's the sign everyone in those homes can get killed by the Cabal legion.
Caleb hears screams of agony and a neighbour runs into his house.
Seconds later the whole door gets punched in and the neighbour gets shot, leaving bloody holes in the wall.
Caleb gets knocked out. A cultist sees Caleb's cat Cleo cowering in a corner and grabs her.
Things are about to get real bloody again.
---INSTALLATION---
Dosbox:
-copy all contents of the TWOIRA zip under the Blood folder containing dosbox
-start with TWOIRA.bat
BloodGDX:
-create a folder TWOIRA under the Blood folder
-extract all contents of the TWOIRA zip in the TWOIRA folder
-In BloodGdx go to New Game => User Content => the TWOIRA directory => TWOIRA.INI
NBlood:
-copy all contents of the TWOIRA zip under the Blood folder containing NBlood
-start with nbloodTWOIRA.bat
Fresh Supply:
-create a folder TWOIRA under the Blood\addons folder
-extract all contents of the TWOIRA zip in the TWOIRA folder
-In Fresh Supply go to Options => Manage Addons => TWOIRA => Continue => New Game
Last update: Tuesday, October 19, 2021
Genre: Action
File size: 153 MB
Files for Blood: Fresh Supply