Diablo II: Lord of Destruction - The Puppeteer v.8 (22072019) - Game mod - Download
The file The Puppeteer v.8 (22072019) is a modification for Diablo II: Lord of Destruction, a(n) rpg game. Download for free.
file typeGame mod
file size192.9 MB
last updateThursday, December 12, 2019
downloads1088
downloads (7 days)25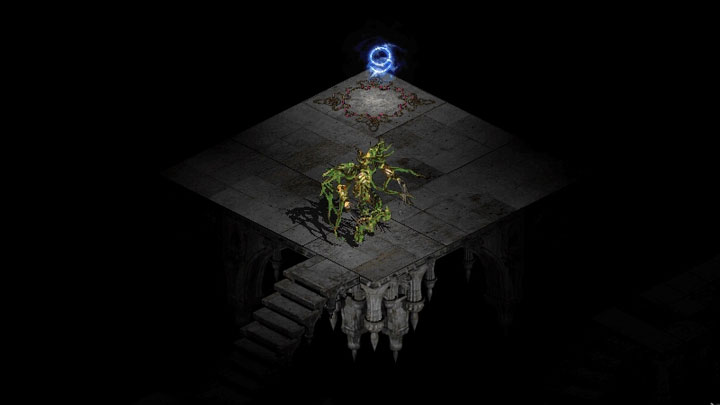 The Puppeteer is a mod for Diablo II: Lord of Destruction, created by dreameaterx.
Description:
A mod for Diablo 2 with expansion The Lord of Destruction which tells an alternative story.
Mod is built on 1.10 vanilla version of the game. The mod can be played trough D2SE or without it
- New story ( Difference is, however, not right from the start. Whatever is mentioned in the story actually happens. Legendary items ? Allies plan to join fight ? Both of these. )<br>- Solid amount of new items and collectibles, a few new uniques and sets, reworked gems, new gemwords easy to get very early<br>- Simple collecting with easy to learn new recipes<br>- Less overall grind, improved drops, ladder content enabled, runes craft 3x lower to 1 higher up to Zod ( It would be wise to collect new items though, it does not take long )<br>- New enemies animations, some have completely new skills ( Thanks to Phrozen Keep )<br>- New bosses waiting to pose a challenge<br>- New voice lines for new bosses<br>- Changed music in some locations<br>- Modified and new maps ( Some thanks to Phrozen Keep, some completely new )<br>- Endgame dungeons after main part meant for passionate collectors and challenge seekers ( While the main part of the mod is not suitable for multiplayer, endgame dungeons are absolutely perfect, it is also almost impossible to max out in terms of equipment )<br>- No more underleveled enemies, time to face equal or higher levels ( Watch out for bosses and champions )<br>- Only normal difficulty, significantly faster leveling ( Why to repeat the same thing 3 times ? Just have all 99 levels in single difficulty. )<br>- Strenghtened hirelings to balance enemies<br>- Some vanilla skills were adjusted, some exchanged for new skills, some disabled due to balance (characters were reimbursed for that)<br>- Some vanilla skills were given synergies from characters stats ( These synergies only apply for actually invested stats points - Full list here: Moddb.com )<br>- Endgame class change, available to choose from 4 characters, independently of your previously chosen character, each with completely new skills, allowing for new, unseen gameplay styles ( They have 2 sets of skills, the second is stronger, but also needs to be collected in endgame dungeons, while the first one is simply received once you reach certain progress)<br>- Endgame adjustable skills ( Last expansion brought new jewels with new attributes which can adjust various properties of new classes´ skills, such as damage/healing/cooldown/duration/radius/missiles amount and more... Full list here: Moddb.com )<br>- Currently in late Beta, full version planned for this summer<br>- It is missing one thing however... You.
>>> Discord.gg <<<
Installation:
Non-d2se user:
1. Backup Patch_D2.mpq in game directory.
2. Overwrite Patch_D2.mpq with the one from the download.
3. Use BNGatewayEditor to add information about realm.
Uninstall: Copy backup Patch_D2 back into the game folder.
d2se user:
1. Extract mod folder into Mods
2. Nothing, D2SE_Setup has been preset for auto-connection :)
Last update: Thursday, December 12, 2019
Genre: RPG
File size: 192.9 MB
see more
Popular files for Diablo II: Lord of Destruction