European Air War - Aces over Europe Gold v.7122019 - Game mod - Download
The file Aces over Europe Gold v.7122019 is a modification for European Air War, a(n) simulation game. Download for free.
file typeGame mod
file size598.3 MB
last updateMonday, March 16, 2020
downloads113
downloads (7 days)1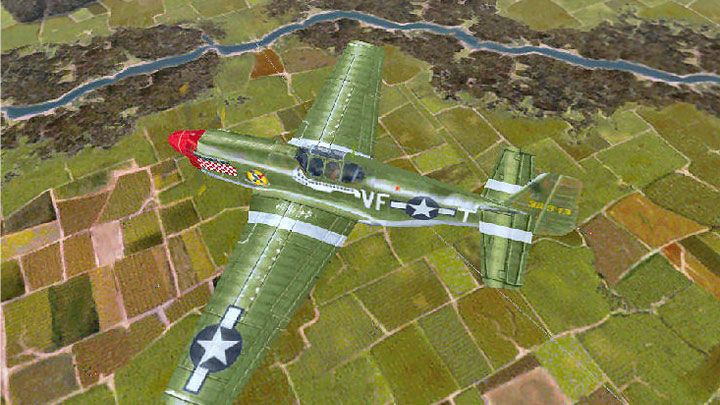 Aces over Europe Gold is a standalone mod butli on European Air War, created by -Modred-
Description (in author's own words):
Aces over Europe is a self-installing mod from European Air War and focuses on the air war over the period of time from 1943 to 1945. There will be the possibility to fly on the most famous WWII fighters and in particular on famous planes piloted by aces with the insignia of the era. ----- Notes on European Air War: European Air War (EAW) was released on October 31, 1998 published by Hasbro, under the developers name, MicroProse. It was a marvel, with 20 Flyable planes and a possible 256 planes in the air at one time, out beating any other WWII Combat Sims of the time and afterwards. At twelve months old it was considered a classic but still full price on the store shelves. Given that it's had a few budget re-release's; on July 24, 2000 by Hasbro "Classic Series" and on June 8, 2001 by Infogrames, then again in 2002 by Atari. It's a must have if you're even vaguely interested in WWII combat flight simulators, or think you might like to try
Instructions:
It's a standalone game. Just install, then install nglide (you will find it in game's folder in "…Extras\Before launching the game\").
For WIN10 users:
BUG of the mouse pointer.
Install the game.
The game creates a link on the desk.
Launch the game using the link created on the desktop
If after starting the game the main screen appears but you do not see the mouse pointer, press ESC to exit the game.
To resolve the problem, open resource manager.
Look for the folder where you installed AOE (ex: C: \ Program files \ Aces over Europe). In this folder you will find two files aoe.exe and eaw.exe. Select eaw.exe and right click to create a desktop shortcut.
Launch the game from the new link and the problem will be solved.