Subnautica - Bag equipment v.1.0.1 - Game mod - Download
The file Bag equipment v.1.0.1 is a modification for Subnautica, a(n) adventure game. Download for free.
file typeGame mod
file size54.5 KB
downloads502
(last 7 days)20
last updateSunday, June 7, 2020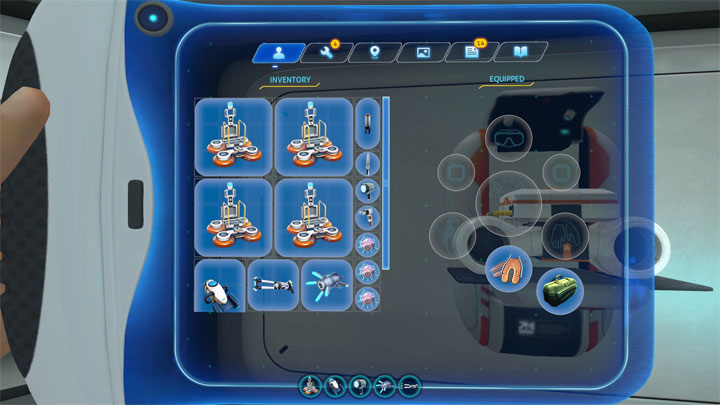 Bag equipment is a mod for Subnautica, created by newman55.
Description:
Increases inventory.
The mod adds 3 bags and slot for equipment.
Each bag is crafted in the fabricator and increases inventory by 2/4/6 extra rows.
Installation
1. Install QModManager.
2. Install SMLHelper? mod.
3. Install Advanced Inventory? mod.
4. Unpack the archive to folder \Subnautica\QMods\. Should be \Steam\steamapps\common\Subnautica\QMods\BagEquipment\
Note
The bag looks like the ingame bag, but it's not the same. It can not store things in itself.
Sometimes you may see a message that your inventory is overflowing. Ignore this.
Last update: Sunday, June 7, 2020
Genre: Adventure
File size: 54.5 KB
Files for Subnautica