Race Driver: GRID - Race Driver Grid Care Package v.1.0 - Game mod - Download
The file Race Driver Grid Care Package v.1.0 is a modification for Race Driver: GRID, a(n) racing game. Download for free.
file typeGame mod
file size1.3 MB
last updateTuesday, June 23, 2020
downloads37
downloads (7 days)15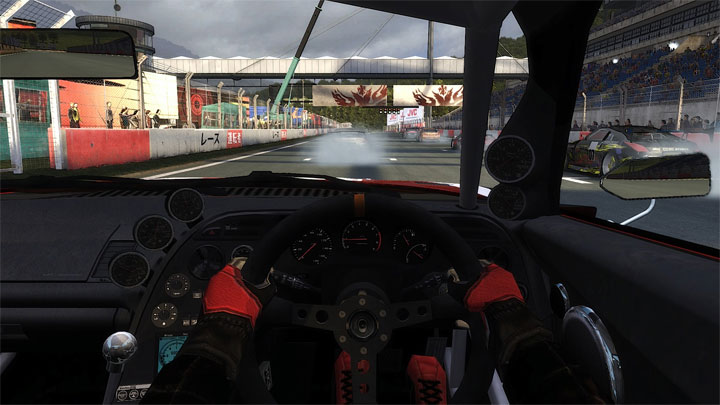 Race Driver Grid Care Package is a mod for†Race Driver: Grid, created by†thrive4.
Description (in authorís own words):
Ok let's dust of this old jalopy and see what we get. The current remake simply called 'grid' owes much of it's credibility to the, with much acclaim, 2008 release of race driver grid.
Back then the choice to use a heavy industrial look might have seemed desirable, it does however rather obscure much detail in the game so to resurrect some of this detail this package contains some tweaks realized with helix (a precursor to 3dmigoto, works exclusively with dx9) and sweetfx.
Helix tweaks contain:
- reduce auto exposure sky satre le mans
- re-balance contrast light and dark global light also reduce white clipping
- reduce auto exposure sky and keep brightness menu constant
- reduce ambient tint on road and track objects
- remove all effects in cockpit view
- tweak sky light
- reduce most effects top level post process menu and tracks overrides effects.xml
Further a sweetfx tone map re-balances brightness plus removes a slight yellow tint and a 'poor mans form of tessellation' gives the assets (cars, environment, etc) a bit of relief and more definition.
Note:
The included tracklodsettings.xml bumps up the track detail.
Install:
The following folder in this package contain a file that will overwrite the existing gamefile (best to make a backup of the original file first) tracks\tracklodsettings.xml
Copy the contents of the zip file to the install folder of race driver grid, the folder which contains GRID.exe. With exception of the folder: 'tracks original' (use to restore game file, just in case)
Files for Race Driver: GRID