Stardew Valley - Transparent Objects v.0.2.1 - Game mod - Download
The file Transparent Objects v.0.2.1 is a modification for Stardew Valley, a(n) rpg game. Download for free.
file typeGame mod
file size6.6 KB
last updateSaturday, August 1, 2020
downloads10
downloads (7 days)5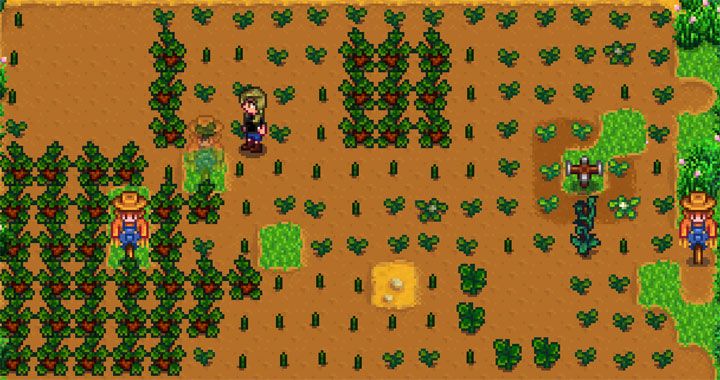 Transparent Objects is a mod for Stardew Valley, created by aedenthorn.
Description:
Causes big craftables like scarecrows and furnaces to become transparent as you get closer, letting you see what's behind them.
Object transparency occurs gradually as the player moves closer to the area behind the object.
Objects currently affected are all objects flagged as bigCraftable.
You can adjust the minimum transparency (a decimal between 0 and 1) and maximum distance (integer number of pixels) in the config.json file created after running SDV with this mod installed.
Requires SMAPI, uses Harmony.
Compatible with Mod Updater? for automatic updates.
Code is at https://github.com/aedenthorn/StardewValleyMods
Instructions:
Install the latest version of SMAPI.
Unzip the mod folder into Stardew Valley/Mods.
Run the game using SMAPI.
see more
Popular files for Stardew Valley