Need for Speed 4: High Stakes - Widescreen Fix v.1.0 - Game mod - Download
The file Widescreen Fix v.1.0 is a modification for Need for Speed 4: High Stakes, a(n) racing game. Download for free.
file typeGame mod
file size6.1 MB
last updateWednesday, October 14, 2020
downloads39
downloads (7 days)10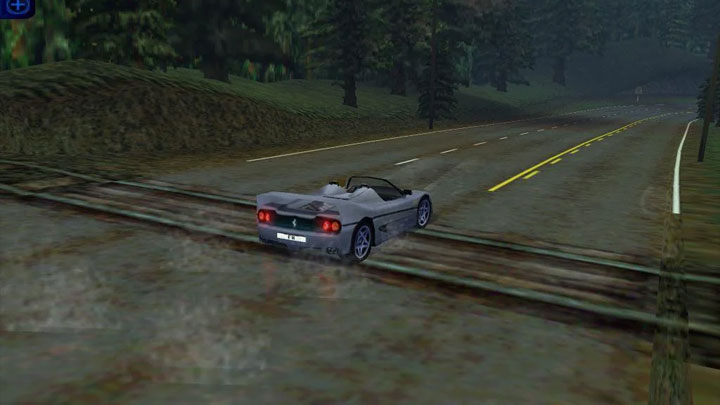 Widescreen Fix isamod for Need For Speed 4: High Stakes, created by Felix Krull.
Description:
This patch fixes the aspect ratio in Need for Speed High Stakes when running on
a widescreen monitor. By default, the game always assumes a 4:3 aspect ratio and
as such, on a widescreen monitor the game accordingly appears horizontally
stretched. With this patch, the game's graphics will be adjusted to match the
aspect ratio of the monitor (while interface elements will be left as-is),
thereby eliminating ridiculously wide cars and oval wheels.
It should work with all of the game's renderer; however, due to the many issues
with the game's default Direct3D 6 renderer as well as any common replacement
Direct3D 7 renderers, I strongly recommend using the game's Glide renderer
together with nGlide: http://www.zeus-software.com/downloads/nglide.
NOTE that this patch doesn't enable the game to run at actual widescreen
resolutions; the in-game resolution selection will still be limited to various
4:3 resolutions that your system supports. Instead, the patch queries your
desktop resolution (though this can be changed, see `Extra Configuration` below)
and then *assumes* that the 4:3 image that the game renders is at some point
stretched to fill your screen. With the D3D renderer, this upscaling will likely
be performed by your monitor or your graphics driver; with the voodoo2 renderer
and nGlide, nGlide will take care of the upscaling (and will do so in a truly
lossless fashion rather than just stretching out the pixel data). In short, if
you've currently set up the game to run in true 4:3 with black bars on a
widescreen monitor, simply installing this patch will make your game more
squashed because it is designed to assume that the game is set up to fill your
screen.
Installation
------------
- if you haven't already done so, use the game's 3D Setup utility to pick your
preferred 3D renderer
- create a new directory `Drivers` in your NFSHS installation directory
- move the files `d3da.dll`, `softtria.dll` and `voodoo2a.dll` from the root of
your NFSHS directory to the new `Drivers` subdirectory
- extract the contents of this archive into your NFSHS installation directory
- install the *Microsoft Visual C++ 2013 x86 Redistributable* (if you don't have
it) using the included `vcredist_x86.exe` installer
- make sure the game is set to fill your screen rather than run in 4:3 with
black bars at the sides:
* with the Direct3D renderer, this is likely configured in your monitor's menu
or your graphics driver settings
* for voodoo2 and nGlide, set the screen resolution to 'By desktop' and aspect
ratio to 'Fit to screen' or in the nGlide configurator
* for another Glide wrapper, look for similar settings in its configuration
dialog
To uninstall the patch, simply move the files from the `Drivers` directory back
into your NFSHS root directory, replacing the widescreen files.
Note: if you are using an updated 3D Setup utility that allows you to choose
between several Direct3D renderers, make sure not to use that feature after
installing the widescreen patch or the widescreen `d3da.dll` will get
overwritten with a different, unpatched one.
Last update: Wednesday, October 14, 2020
Genre: Racing
File size: 6.1 MB
Files for Need for Speed 4: High Stakes