Euro Truck Simulator 2 - game update ETS2 Updater - Download
Game update (patch) to Euro Truck Simulator 2 , a(n) simulation game, ETS2 Updater, added on Saturday, November 21, 2020.
file typeGame update
file size2.1 MB
downloads49370
(last 7 days)316
last updateSaturday, November 21, 2020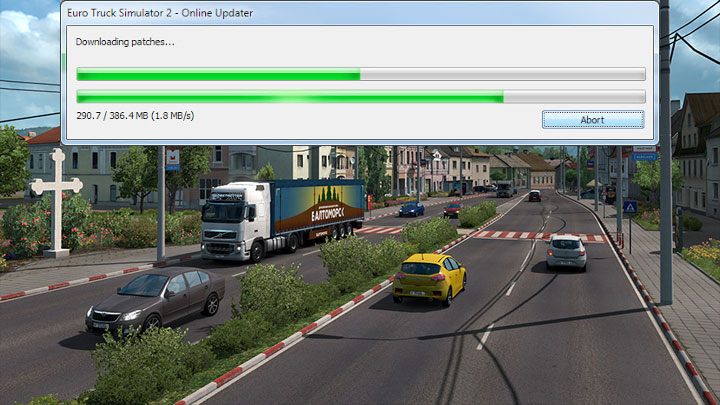 ETS2 Updater  is a tool for Euro Truck Simulator 2, created by SCS Software.
Description:
Built on top of torrent protocol, this new utility will give you a chance to update the game without having to go to any download sites.
Much like comparable proprietary game update systems (Battle.net, League of Legends...), using torrent protocol means that the updater will piggy-back on additional upload capacity of people downloading the update to serve chunks of data to other people also grabbing the update at the same time.
The updater is intended to be used with the non-Steam version of the game.
Last update: Saturday, November 21, 2020
Genre: Simulation
File size: 2.1 MB
see more
Popular files for Euro Truck Simulator 2