Dark Souls: Remastered - Ascended Mod (Ascended Mode) v.12.7 - Game mod - Download
The file Ascended Mod (Ascended Mode) v.12.7 is a modification for Dark Souls: Remastered, a(n) rpg game. Download for free.
file typeGame mod
file size1.5 MB
last updateWednesday, April 7, 2021
downloads437
downloads (7 days)46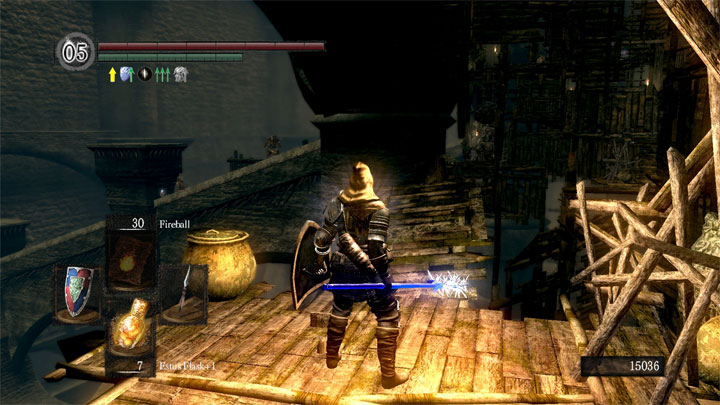 Ascended Mod (Ascended Mode) is a mod for†Dark Souls Remastered, created by†VanBuinen. If you will enjoy this mod please consider supporting itís creator through Paypal
Description (in authorís own words):
This is a RPGish look at dark souls where leveling up, exploring, and upgrading weapons/armor matter.
FEATURES:
-New Enemy placement and more exploreable areas
-New Armor set effects on each piece
-New Weapon changes, from having visual effects to dealing different damage types
-New Boss Fight Music
-Enemy Physics changed and Enemy AI changed
-New Classes and Gifts
-Upgrading Armor is more effective
-The Dark Souls of Dark Souls-
(Warning: This Mod is Extremely Hard!)
(If you don't like Hard or Unfair fights don't play this Mod)
?
?
?
Installation:
-Open up your Remastered game location: C:\Program Files (x86)\Steam\SteamApps\common\DARK SOULS REMASTERED
-In the folder called Msg-ENGLISH-paste (item.msgbnd.dcx) and (menu.msgbnd.dcx) file
-In the folder called GameParam- paste (GameParam.parambnd.dcx) file
-In the folder called MapStudio- paste the (m10_00_00_00.msb) to (m18_01_00_00.msb) map files
-In the folder called sound- paste (fdlc_sm12.fsb), (frpg_sm10.fsb) to (frpg_sm18.fsb) sound files
-You're all set!
Gameplay:
Boss Comentary: https://www.twitch.tv/letofski/clip/EntertainingSnappyNoodleKappaRoss
-Read Articles Tab for Item Description Changes
-Updated to V11.2 See Changelogs for details
-DLC Content Access Steps:
Place Lordvessel First!!!!!
-Defeat Hydra
-Defeat Golden Golem, Dusk falls out, pickup Pendent Golem drops
-Upon entering DLC Portal Save and Quit to appear at the bonfire
Last update: Wednesday, April 7, 2021
Genre: RPG
File size: 1.5 MB
Files for Dark Souls: Remastered