Cyberpunk 2077 - v1.06 +53 Trainer (promo) - Download
Gameplay-facilitating trainer for Cyberpunk 2077 . This trainer may not necessarily work with your copy of the game.
file typeTrainer
file size5.7 MB
last updateMonday, December 28, 2020
downloads1847
downloads (7 days)12
In order to unpack this file after download, please enter the following password: trainer.
For unpacking files we recommend using a free software - 7-Zip.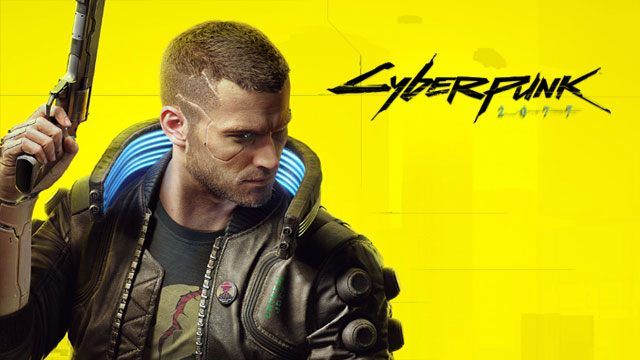 This is a promo version of a trainer, which means that for free you can only activate one of the available functions. In order to access the rest of this trainer's functions, you will need to purchase its premium version at cheathappens.com and download its full version.
Activating this trainer
If not state otherwise below, press F1 at main menu.
Listen for 'Trainer Activated'.
Press desired hotkey. All hotkeys can be changed on the trainer.
Promo Options
F4: Game Speed
Premium Options
Available here:  Cyberpunk 2077 Trainer
# Player
NumPad1: Unlimited Health and Stamina
NumPad2: Ghost Mode
# Enemies
NumPad3: Super Damage
# Inventory
NumPad4: Unlimited Use Items
# Weapons
NumPad5: No Reload
NumPad6: Unlimited Ammo
NumPad7: No Recoil
NumPad8: Super Accuracy
# Hacking
NumPad9: Unlimited Breach Timer
Multiply: Unlimited RAM
Add: Fast Reset RAM Skills
# Crafting
Subtract: Easy Crafting and Upgrades
# Movement
Decimal: Super Move Speed
Divide: Unlimited Cyberware Double Jump
# Hover Mode
F1: Hover In Air
F2: Float Up In Air
F3: Float Down In Air
F4: Remove Hover Mode
# Gameplay
F5: Game Speed
Editor Options
# Currency
Money
# Inventory
Current Max Weight
# Player Progression
Level
Experience
Street Cred Level
Street Cred Experience
# Player Ugrades
Attribute Points
Attribute Points Spent
Perk Points
Perk Points Spent
# Player Stats Reflexes
Skill Progression Level Assault
Perk Progression XP Assault
Skill Progression Level Handguns
Perk Progression XP Handguns
Skill Progression Level Blades
Perk Progression XP Blades
# Player Stats Technical Ability
Skill Progression Level Crafting
Perk Progression XP Crafting
Skill Progression Level Engineering
Perk Progression XP Engineering
# Player Stats Body
Skill Progression Level Athletics
Perk Progression XP Athletics
Skill Progression Level Annihilation
Perk Progression XP Annihilation
Skill Progression Level Street Brawler
Perk Progression XP Street Brawler
# Player Stats Intelligence
Skill Progression Level Breach Protocol
Perk Progression XP Breach Protocol
Skill Progression Level Quickhacking
Perk Progression XP Quickhacking
# Player Stats Cool
Skill Progression Level Stealth
Perk Progression XP Stealth
Skill Progression Level Cold Blood
Perk Progression XP Cold Blood
Notes
Long, involved games like this with complex scripts, you should ALWAYS SAVE OFTEN!
We have done our best to isolate the options as much as possible, but there are always a chance of unintended consequences. Best practices is to leave options OFF unless needed.
====================================================================
Mute Hotkeys:
To temporarily disable the Hotkeys, press CTRL-H after trainer is
activated. You can use CTRL-H to re-activate the Hotkeys as well.
You can also mute specific hotkeys by changing the hotkey you want to mute to 'NONE'.
VR Mode
HTC Vive
Click on the 'VR Mode' button. Trainer options will now be drawn as buttons. Activate the trainer as usual with your keyboard. Put your HTC Vive on and when you are ingame press the 'Menu' button on the hand controllers to open the steam overlay. At the bottom you can click on the 'Desktop' button and you can easily press options on the trainer with your hand controller now.
Oculus Rift
Click on the 'VR Mode' button. Trainer options will now be drawn as buttons. Open Oculus dashboard and click on 'Oculus Desktop', now press the buttons on the trainer to toggle the cheats.
Last update: Monday, December 28, 2020
Genre: RPG
File size: 5.7 MB
Note: The cheats and tricks listed above may not necessarily work with your copy of the game. This is due to the fact that they generally work with a specific version of the game and after updating it or choosing another language they may (although do not have to) stop working or even malfunction.
Extra care should be taken with modifications, trainers, and other things that were not created by the game's developers. In this case the possibility of malfunctioning or even damaging the game, which may necessitate reinstalling the game, is particularly high.
Files for Cyberpunk 2077