Half-Life 2: Episode Two - BanGenKei - Game mod - Download
The file BanGenKei is a modification for Half-Life 2: Episode Two, a(n) action game. Download for free.
file typeGame mod
file size39.3 MB
last updateWednesday, January 20, 2021
downloads80
downloads (7 days)3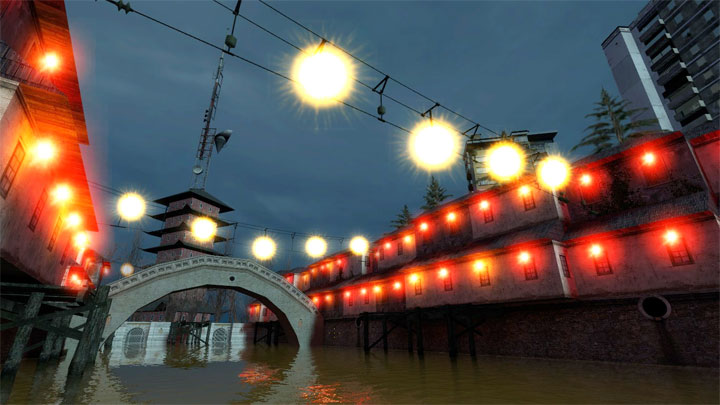 BanGenKei is a mod for Half-Life 2: Episode Two, created by dtcwee.
Description (in authorís own words)
Shotgun takedowns in an izakaya. Clamber down air conditioners and RPG an attack chopper from atop government flats. Fight the Combine in a temple, and on the Great Wall. This is Half-Life 2 in Asia. 12 maps for Half-Life 2: Episode 2.
Unimpressed with representations of East Asia in video games, my aim is a series of twelve mini scenes or 'maps' in which to wander and play. Each is based on a different place in East or South East Asia, with lots of
creative liberty added.
To do this, I use Valve's Source Engine and game assets from Half Life 2 through Episodes 1 and 2. Half Life 2's assets are subtly geared towards locales in a dystopic Eastern Europe. My added twist is to appropriate these - without modification - to create Asia.
Only Valve assets are used. Just unzip all .bsp files into your maps folder. The .zip download contains a PDF with installation instructions.
Last update: Wednesday, January 20, 2021
Genre: Action
File size: 39.3 MB
see more
Popular files for Half-Life 2: Episode Two