Caesar III - Julius v.1.7.0 - Game mod - Download
The file Julius v.1.7.0 is a modification for Caesar III, a(n) strategy game. Download for free.
file typeGame mod
file size1.5 MB
downloads4463
(last 7 days)89
last updateMonday, November 1, 2021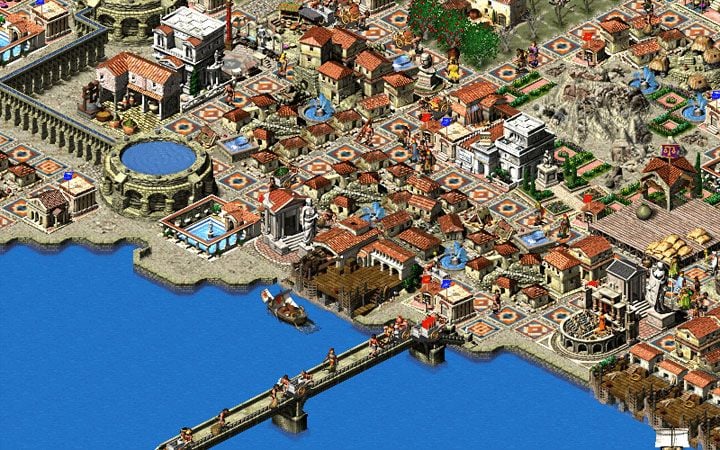 Julius is a mod for Caesar 3, created by Bvschaik.
Descriptioon:
Julius is a fully working open-source version of Caesar 3, with the same logic as the original, but with some UI enhancements, that can be played on multiple platforms.
Julius will not run without the original Caesar 3 files. You can buy a digital copy from GOG or Steam, or you can use an original CD-ROM version.
The goal of the project is to have exactly the same game logic as Caesar 3, with the same look and feel. This means that the saved games are 100% compatible with Caesar 3, and any gameplay bugs present in the original Caesar 3 game will also be present in Julius.
While Julius does not implement any gameplay changes, a fork of Julius named Augustus is implementing many long-wanted gameplay changes, such as roadblocks. Beware: Augustus does not support the original Caesar 3 save files, while Julius does. So use Julius for a more vanilla experience with some visual improvements, or Augustus for a different gameplay experience.
Instructions:
Donwload Julius.
Then you can either copy the game to the Caesar 3 folder, or run the game from an independent folder, in which case the game will ask you to point to the Caesar 3 folder.
Note that you must have permission to write in the game data directory as the saves will be stored there. Also, your game must be patched to 1.0.1.0 to use Julius. If Julius tells you that you are missing it, you can download the update here.
Last update: Monday, November 1, 2021
Genre: Strategy
File size: 1.5 MB
Files for Caesar III