Marathon: Durandal - Marathon (Aleph One) v.20230119 - Full game - Download
Download for free and play full version of Marathon: Durandal , a(n) action game, Marathon (Aleph One) v.20230119 , for PCs and laptops with Windows systems. Free and legal download. Enjoy!
file typeFull version
file size39.1 MB
downloads967
(last 7 days)339
last updateFriday, May 26, 2023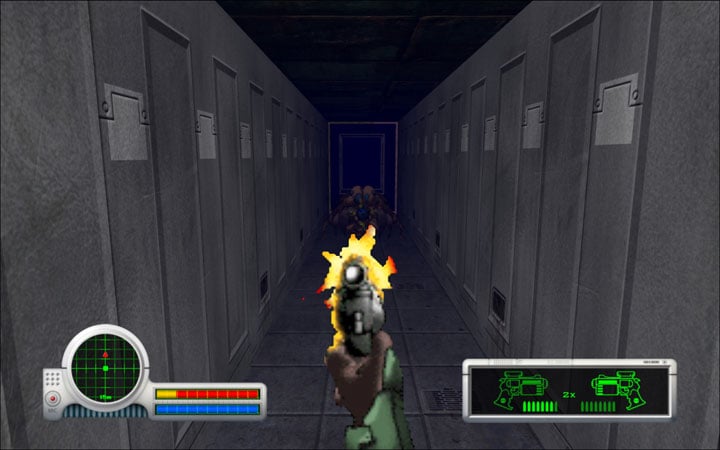 Marathon (Aleph One) is a free FPS game that's an open-source version of classic Bungie game called Marathon. It runs natively on Windows, offers improved graphics, widescreen and modern controls.
STORY:
Alien forces have boarded the interstellar colony ship Marathon. The situation is dire. As a security officer onboard, it is your duty to defend the ship and its crew.
Experience the start of Bungie's iconic trilogy with Marathon. This release uses the original Marathon data files (but you don't need the original game, all the data is included in the archive) for the most authentic experience outside of a classic Mac or emulator..
Instructions:
Run it like any normal game. Just extract and start the .exe file.
Last update: Friday, May 26, 2023
Genre: Action
File size: 39.1 MB
Files for Marathon: Durandal