Marathon: Durandal - Marathon 2: Durandal (Aleph One) v.20230119 - Full game - Download
Download for free and play full version of Marathon: Durandal , a(n) action game, Marathon 2: Durandal (Aleph One) v.20230119 , for PCs and laptops with Windows systems. Free and legal download. Enjoy!
file typeFull version
file size42.1 MB
downloads1004
(last 7 days)272
last updateFriday, May 26, 2023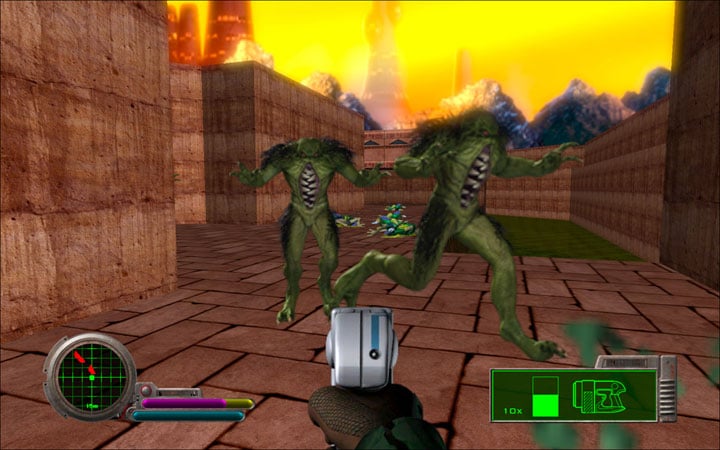 Marathon 2: Durandal (Aleph One) ) is a free FPS game that's an open-source version of classic Bungie game called Marathon 2: Durandal. It runs natively on Windows, offers improved graphics, widescreen and modern controls.
STORY:
Fresh from your triumph on the starship Marathon, you are seized by the rogue computer Durandal to do his bidding in a distant part of the galaxy. Within the ruins of an ancient civilization, you must seek the remnants of a lost clan and uncover their long-buried secrets. Battle opponents ancient and terrible, with sophisticated weapons and devious strategies, all the while struggling to escape the alien nightmare…
This release of Marathon 2: Durandal includes the classic graphics, and revamped high-definition textures and monsters from the Xbox Live Arcade edition.
Instructions:
Run it like any normal game. Just extract and start the .exe file.
Last update: Friday, May 26, 2023
Genre: Action
File size: 42.1 MB
Files for Marathon: Durandal