Marathon: Durandal - Marathon Infinity (Aleph One) v.20230119 - Full game - Download
Download for free and play full version of Marathon: Durandal , a(n) action game, Marathon Infinity (Aleph One) v.20230119 , for PCs and laptops with Windows systems. Free and legal download. Enjoy!
file typeFull version
file size44.5 MB
downloads990
(last 7 days)256
last updateFriday, May 26, 2023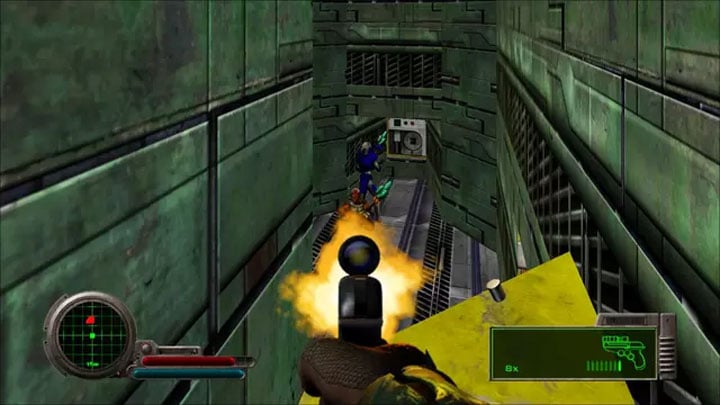 Marathon Infinity (Aleph One) is a free FPS game that's an open-source version of classic Bungie game called Marathon Infinity. It runs natively on Windows, offers improved graphics, widescreen and modern controls.
STORY:
Marathon Infinity takes the closed universe of the Marathon series and blows it wide open. The solo/co-op campaign, "Blood Tides of Lh'owon," is a 20-level scenario sporting new textures, weapons, and aliens. More than that, the scenario sheds a surprising new light on the story's characters and the meaning of events. Having defeated the Pfhor and reawakened the ancient remnants of the S'pht, the player now faces a world where friends become enemies and all is not what it seems…
Marathon Infinity is the most popular Marathon game in online play, and is compatible with hundreds of community-made maps. This release includes the classic graphics, and revamped high-definition textures and weapons.
Instructions:
Run it like any normal game. Just extract and start the .exe file.
Last update: Friday, May 26, 2023
Genre: Action
File size: 44.5 MB
Files for Marathon: Durandal