Stronghold: Warlords - Extended Overhaul v.0.3.3 - Game mod - Download
The file Extended Overhaul v.0.3.3 is a modification for Stronghold: Warlords, a(n) strategy game. Download for free.
file typeGame mod
file size1 MB
downloads213
(last 7 days)27
last updateWednesday, June 23, 2021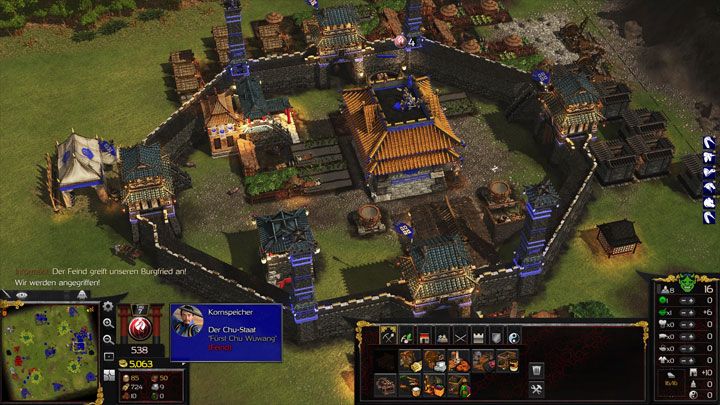 Extended Overhaul is a mod for Stronghold: Warlords, created by Askabor
Description:
In this mod for Stronghold Warlords we are trying to extend and improve already existing objects in the game to make it more fun to play and realistic.
FEATURES:
New AI The Chu State "Chu was a Zhou dynasty vassal state. Their first ruler was King Wu of Chu in the early 8th century BCE. Chu was located in the south of the Zhou heartland. At the end of the Warring States period it was destroyed by the Qin in 223 BCE during the Qin's wars of unification." This is a strong AI that only uses Imperial Troops.
New AI The Xia "The Xia dynasty is the first dynasty in traditional Chinese historiography. According to tradition, the Xia dynasty was established by the legendary Yu the Great, after Shun, the last of the Five Emperors,gave the throne to him." This is a medium AI that uses a variety of cheap, normal and good Troops.
OTHER FEATURES:
Raised the building and unit cap to 5000
Strongly Increased the Amount of units being used by Warlords for defending there castle
Reworked and addet new Warlord edicts to fit with the new unit cap
Adde Siege Units to the warlords attacking edicts
Added more buildings based on the Warlord edicts to the building list of the Warlords
Every AI will now use more and expensive edicts from the Warlords
The Camera zoom in and out has been strongly increased
To install:
Extract to game's main folder..
Last update: Wednesday, June 23, 2021
Genre: Strategy
File size: 1 MB