Freelancer - Dockable Pygar Mod v.2.0.1 - Game mod - Download
The file Dockable Pygar Mod v.2.0.1 is a modification for Freelancer, a(n) simulation game. Download for free.
file typeGame mod
file size1.1 MB
downloads32
(last 7 days)9
last updateMonday, May 3, 2021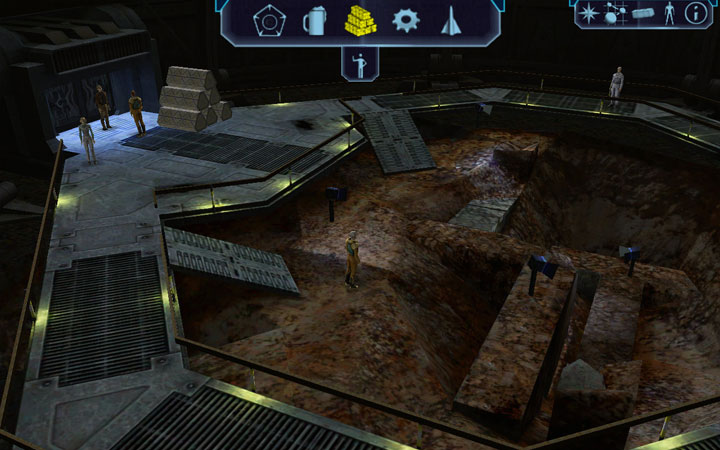 Dockable Pygar Mod is a mod for Freelancer , created by EmoLevelDesigner.
Description:
This mod not only adds a Docking Ring to the Planet Pygar, but unlocks Pygar planetscape. The base on Pygar contains new NPCs, rumors, news, and uses custom THN scripts.
Story
The base on planet Pygar was built by a group of Liberty scientists to study mysterious alien artifacts. It was a top secret project and the planet was restricted. That's why it had wrong infocard about sandstorms. But shortly after the destruction of Freeport 7, the base became abandoned for unknown reason. It is rumored that scientists were possessed by the Nomads, who used their research in the war with humans. But maybe the scientists were warned by the Order, and became the Order agents. Some time later, a group of Zoners landed on the planet, and found the base. Nowadays Pygar is a Zoners' homeworld and "Free for all" base like their Freeports.
Thanks to Buckaroo Banzai for his Bar Maker, New Bars\Rooms Mod(I used two dig site NPC positions from that mod), and excellent tutorial "Analyzing bars/room".
Instructions:
This mod requires Freelancer Mod Manage
To install the mod, copy the Pygar_v2_01 folder to Freelancer Mod Manager\mods folder, then launch Mod Manager, select Dockable Pygar Mod v2.01 and click "Activate mod" button.
Last update: Monday, May 3, 2021
Genre: Simulation
File size: 1.1 MB