Resident Evil Village - Resident Evil Village - Complete Save Games pack - Game mod - Download
The file Resident Evil Village - Complete Save Games pack is a modification for Resident Evil Village, a(n) action game. Download for free.
file typeGame mod
file size36.6 MB
downloads7140
(last 7 days)997
last updateWednesday, May 26, 2021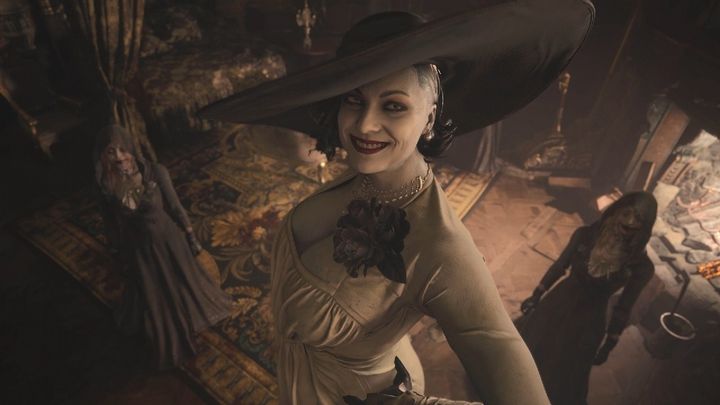 In this archive you will find a packane of savegames do Resident Evil Village, which were created by one o our editor.s
Description:
The archive contains a complete set of saves for the game Resident Evil Village, on the standard difficulty level, plus a so-called complete save, loading of which will allow to run the game in New Game Plus mode, with the option to select any difficulty level. As far as possible, the focus was on improving the basic arsenal, magnum and grenade launcher is in the inventory.
Instructions:
After unpacking the archive, we select the package of saves that we are interested in, and then upload it to the folder:
C:\Program Files (x86)\Steam\userdata\Your_SteamID\1196590
SteamID is given in numerical form, e.g. 23653218 and is different for each account registered with the service.
Bundle 01
01 - Church in the village, first save
02 - Louisa's house
03 - Church in the village, after Luiza, before opening the gate to the castle
04 - Dimitrescu Castle, first save in Duke's room
05 - After killing the first daughter in Dimistrescu Castle
06 - Duke's room - before going to the courtyard
07 - The castle terrace, just before meeting Alcina in her chamber
08 - Duke's room - two masks captured
09 - Duke's room - three masks captured
10 - Duke's room - four masks captured, before the fight with Alcina on the roof
11 - After the boss fight with Alcina on the roof
12 - In front of the house with the red chimney
13 - Access to the house with the red chimney open
14 - Altar, updated map with the positions of the three remaining lords
15 - Beneviento's house
16 - The mystery of the mannequin on the operating table solved
17 - Return from the Beneviento house
18 - Altar, two containers in the collection
19 - Windmill
20 - Watchtower at the dam, before the boss fight (Moreau)
Bundle 02
01 - After the boss fight (Moreau)
02 - Windmill, magnum captured
03 - Altar, three containers in the collection
04 - Otto defeated on his way to the fortress
05 - The beginning of the fortress
06 - After the big fight with the Lycans in the fortress
07 - Altar, four containers in the collection
08 - The way to the factory over the bridge
09 - The beginning of the factory
10 - Generator in the factory repaired
11 - Level B3 in the factory, an elevator
12 - Level B4 at the factory, after getting the Heisenberg key
13 - After meeting Chris, before the boss fight (Heisenberg)
14 - Before the boss fight (Miranda)
15 - Complete savegame for use in the new game
Last update: Wednesday, May 26, 2021
Genre: Action
File size: 36.6 MB
Files for Resident Evil Village