If My Heart Had Wings - Game demo - Download
Demo version of If My Heart Had Wings , a(n) adventure game, for PCs and laptops with Windows systems. Free and legal download. Enjoy!
file typeGame demo
file size636 MB
downloads34
(last 7 days)10
last updateWednesday, June 9, 2021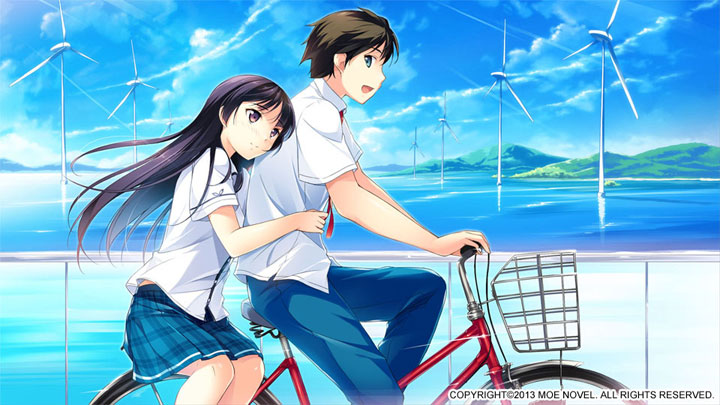 This a demo/trial version of If My Heart Had Wings, y Pulltop, translated to English by MoeNovel.
It allows you to play the opening segments of the game.
Story:
Aoi Minase, a boy whose dreams were shattered has returned to his hometown of Kazegaura where there ,on top of a hill lined with windmills, he encounters a wheelchair-bound girl, Kotori Hanabe, and a large, white glider soaring through the sky.
Last update: Wednesday, June 9, 2021
Genre: Adventure
File size: 636 MB